As the temperature gradually rises, camping is more and more sought after by more and more people. Breathing the fresh air, soaking up the sun, participating in activities with family and friends, cooking by the fire, telling stories under the stars, and spending a day exploring With all that a campsite has to offer, from grilling around the fire at night, camping provides a wonderful starting point for memories that will live on forever.
And because of cast iron's durability and excellent heat retention properties, and can easily withstand the heat of direct flames or coals, outdoor cast iron cookware is an ideal choice for camping enthusiasts. There are so many things you can do with camping cast iron cookware, and simple, delicious food is an integral part of the perfect camping trip.
Camping Cast Iron Breakfast
Cast iron cookware is perfect for starting the day on a full stomach, whether you like sweet, savory, or healthy. At this point, you may need a cast iron skillet to make an easy spinach tomato omelet, enjoy protein, and plenty of delicious veggies for an easy and healthy start to your day.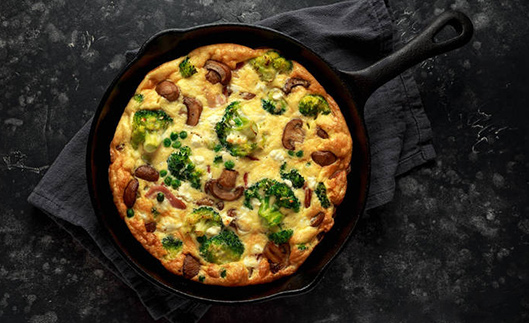 Maybe you also need cast iron sandwich makers that are portable and make sandwiches with ease. Whether at the dinner table or around the campfire, this sandwich maker allows you to serve cheese, veggie stuffed sandwiches, or papani to the entire camp in minutes.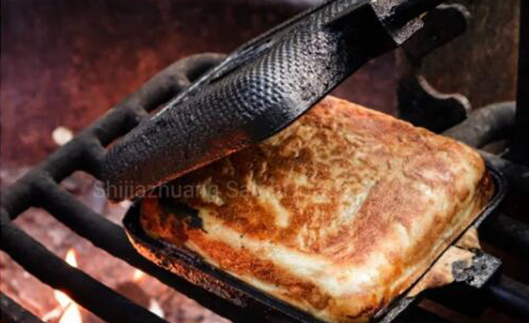 Camping Cast Iron Lunches and Dinners
Use cast iron to whip up a delicious lunch or dinner in no time, and if you're looking to take your camp cooking to the next level, consider a Dutch oven with a lid that doubles as a frying pan. Top it with fried eggs, steak, or whatever you like. Dutch ovens are large and versatile, whether you prefer a campfire stew, or toasting bread over an open fire, and of course, it's deep enough to roast a whole chicken if you so choose.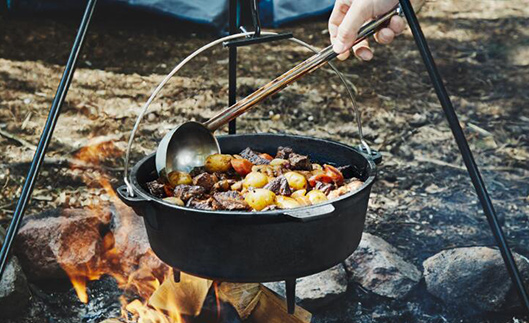 The must-have gourmet outdoors must be grilling, lamb chops smeared with olive oil, then seasoned with salt or your favorite seasoning, grilled directly in the campfire, or you need a more convenient cast iron griddle or cast iron grate. The raised grilling ribs on the cooking surface are perfect for burning meat and keeping the food free from excess fat, the resulting meat is full of color, and flavor and has a perfect rib mark, close your eyes and listen to the "sizzling" sound of the meat and the grill, it is definitely a wonderful enjoyment in camping.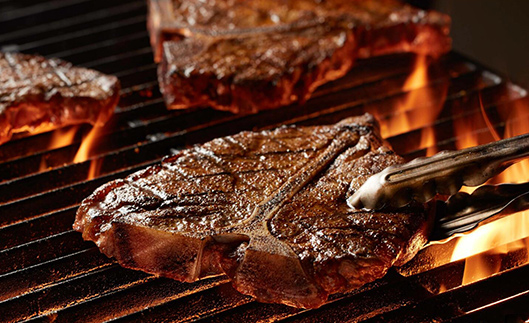 Camping Cast Iron Desserts
Between lunch and dinner, or after dinner, you can continue to enjoy your cast iron cooking. Mix some jam with some flour, sugar, and butter and you have yourself a delicious dessert. Instead of going in the oven or taking a lot of time to prepare and cook, all you need are cast iron dessert molds to enjoy warm, delicious desserts. The experience is even more perfect if you take the time to drizzle some hot chocolate.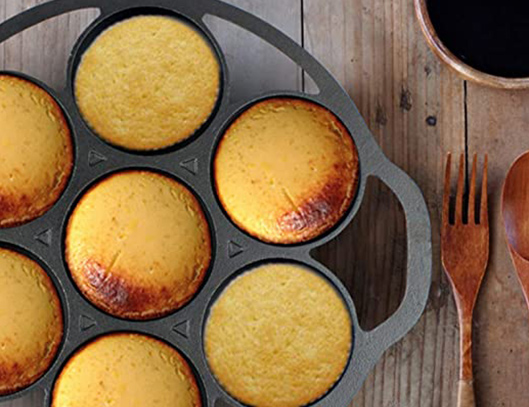 Of course, there's more to camping cast iron cookware and cast iron recipes than that. As a professional manufacturer of cast iron cookware, Sarchi Cookware pays attention to people's needs and real feelings for cookware. If you want to know more about cast iron pan recipes or share your cast iron pan cuisine, welcome to contact us. Also, welcome to click to know more about Recommended outdoor camping cookware.