Why nitriding/hard nitriding cast iron skillet?
Cast iron cookware is highly sought after because of its thick body, good sealing and heat preservation performance, uniform heating, and the ability to maintain the original taste of food to the greatest extent during cooking. However, due to improper use and maintenance, it is easy to cause rust problems, you or your customers also had such troubles? Sarchi's hard nitriding cast iron cookware uses revolutionary die-casting technology that reduces weight by 30%, provides excellent heat distribution and reduces energy consumption by up to 50%. hard nitriding cast iron cookware is considered to be the healthiest and safest cookware available. The nitriding/ hard nitriding cast iron skillet is infused with nitrogen to create a food-safe surface that is harder than ordinary cast iron. It has all the benefits of cast iron, but the surface will not scratch off, will not chip, is rust resistant and forms a non-stick surface.

What is nitriding?
Nitriding or hard nitriding is a heat treatment process that improves the corrosion resistance and durability of stainless steel. It involves the application of a nitrogen-rich gas (such as ammonia) or a solid (such as sodium cyanide) to the heated metal. The metal is heated to approximately 1000º F (about 540º C) in a specialized nitriding furnace.
How important is nitrided cast iron cookware?
Seasoned cast iron is inherently very durable. If properly maintained, it can last a lifetime. Nitrided cast iron adds to its durability and makes maintenance easier. But only a few types of cast iron can be treated with nitrogen. Nitriding is not popular in cast iron cookware.
What are the benefits of nitrided cast iron for cooking?
Nitrided cast iron is highly resistant to rust. In addition, it is more non-stick than traditional cast iron. You should still season cast iron to create a non-stick surface. But food will not stick to your new pan like a magnet. Nitrided cast iron is usually lighter than traditional cast iron, so it's easier to cook.
Use and care of hard nitriding cast iron cookware
Before use:
Follow these instructions to extend the life of your hard-nitriding cast iron cookware and maintain optimal performance.
It is very important to season the pan with oil before first use.
First, clear the inside and outside surfaces of the pan with some dishwashing liquid, rinse and dry.
Once you have dried the pan, follow the oil conditioning procedure.
Initial oil conditioning:
1. Fill the pan with one cup of oil.
2. Heat the pan over low heat for 5 minutes, or until the pan is smoking.
3. Coat the entire interior of the stove by tilting the pan and turning the oil.
4. Turn off the heat and remove the oil from the pan. The oil can be placed in the frying pan and seasoned repeatedly. Note: The pan is very hot.
5. Using a soft towel, spread the remaining oil drippings evenly over the surface of the pan.
6. The initial oil adjustment is complete and the oil base is ready for use. Note: Please be careful when handling and using heating oil.
Before each use:
Routine oil conditioning must be performed prior to each use.
Oil conditioning before each use will prevent food from sticking and make cooking and cleaning easier.
This is something that most professional chefs know and do. With proper conditioning, the cookware will develop a natural copper-green color and prevent food from sticking, making cooking and cleaning easier.
Daily oil conditioning:
1. Heat a pan over medium heat.
2. Add about ½ cup of oil to the pan (you can reuse the oil from the first conditioning).
3. Tilt the pan and rotate the oil to cover the entire inner surface.
4. Once the oil is heated and evenly coated and conditioned in the pan, return the oil to the frying pan.
5. The pan is ready to cook. Please add fresh oil to your usual cooking. Oil conditioning prevents food from sticking while forming a coating that distributes heat more evenly across the surface of the pan.

Factory Strength
Regarding product quality, please rest assured, that this is our core competitiveness.
Regarding the production process, we will also strictly control, and each process will be supervised by our quality inspectors),if you want to know more about the product process, please click the link.
If you are interested in this product, please do not hesitate to contact our professional sales staff, they will provide you with satisfactory service.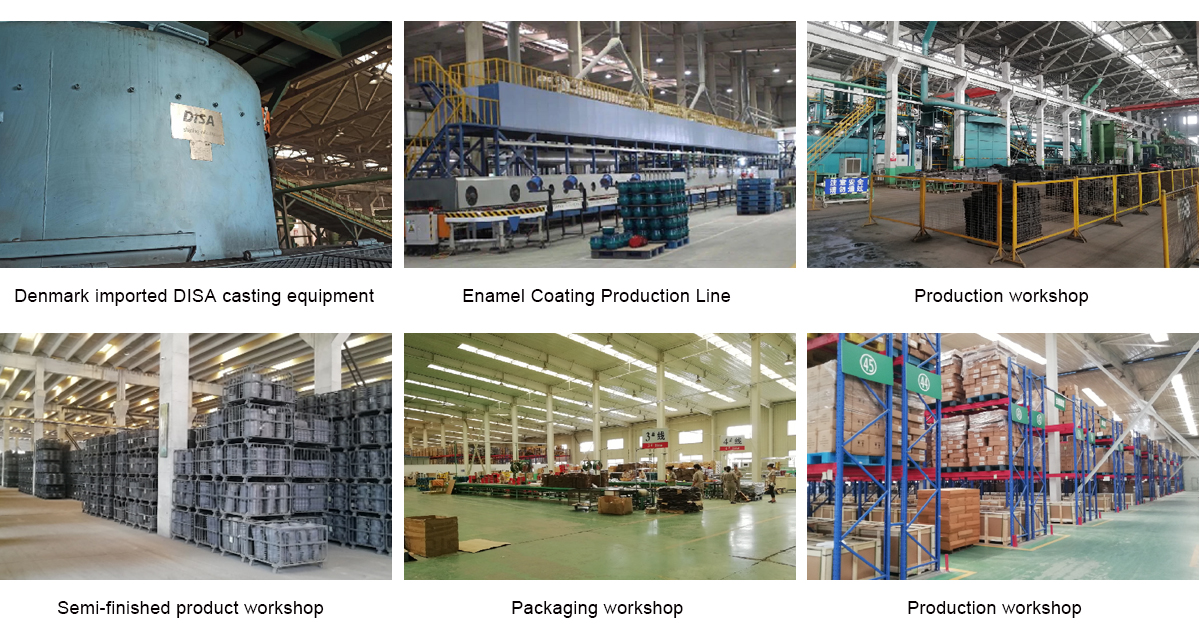 Customized Service
We can provide you with the following customized services, if you need these services, please do not hesitate to contact us.