Anti-rust nitriding cast iron skillet
Cast iron cookware is highly sought after because of its thick body, good sealing and heat preservation performance, uniform heating, and the ability to maintain the original taste of food to the greatest extent during cooking. However, due to improper use and maintenance, it is easy to cause rust problems, you or your customers also had such troubles? Now Sarchi has launched a new nitriding craft, and the anti-rust performance of the product has been greatly improved after nitriding treatment. Sarchi has always been in line with the attitude of excellence and strives to create products that make you more satisfied.

About this item:
Professional Quality -The body of cookware is thick and heavy, with good sealing and heat preservation performance, and is heated evenly. This pro cast iron skillet maintains unbeatable heat retention across the entire base area to ensure an evenly cooked meal, every time.
Multi-functional – Our cast iron cookware is multi-functional and suitable for many different cooking methods. Use our skillets on the stove top, in the oven, over a campfire, and even when slow-cooking! Our fry pan is great for frying, sautéing, cooking, grilling, and more.
Heat Retention – Our design provides superior heat retention for cooking. And they conduct heat evenly so that your meals will turn out perfectly cooked every time. Plus the sturdy handle aids in lifting and provides a hole for hanging when not in use.
About Factory Strength
Regarding product quality, please rest assured, this is our core competitiveness.
Regarding the production process, we will also strictly control, and each process will be supervised by our quality inspectors),if you want to know more about the product process, please click the link.
If you are interested in this product, please do not hesitate to contact our professional sales staff, they will provide you with satisfactory service.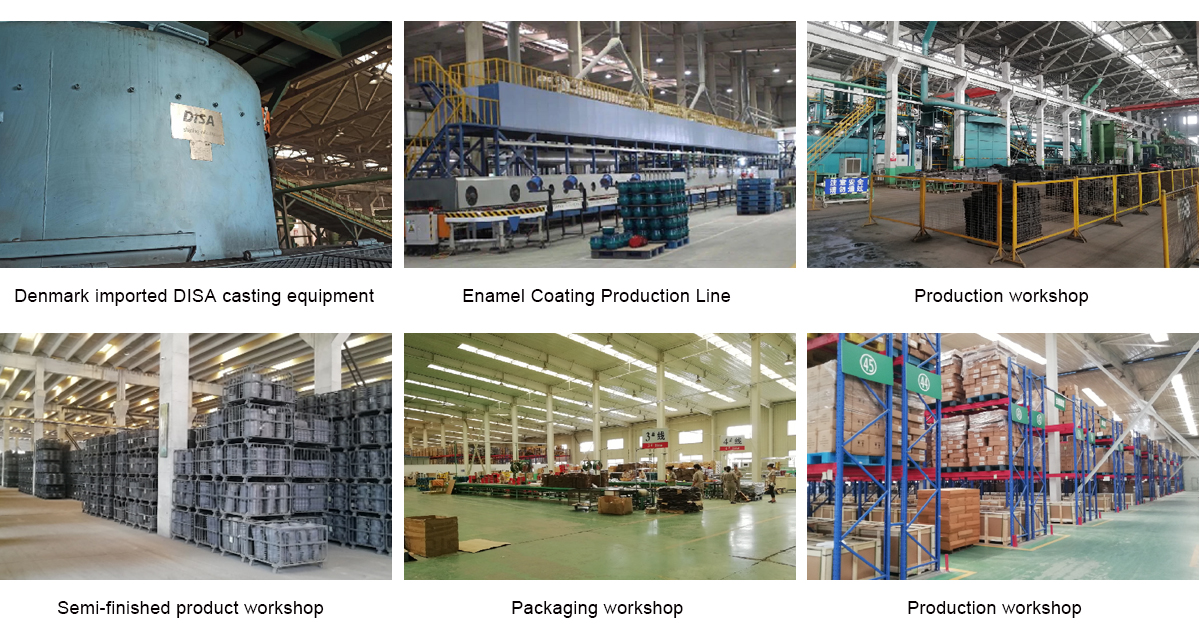 About Customized Service
We can provide you with the following customized services, if you need these services, please do not hesitate to contact us.