As soon as the temperature allows, we will increasingly move our lives outdoors.
Tents, folding chairs, bonfires, and barbecues, these beautiful pictures make people living in cities fall in love with outdoor activities and camping, making getting close to nature a way to relieve stress. Spending the night in a tent and enjoying a sense of control over our lives is unfettered in nature, but nature doesn't just invite us to play sports or simply relax. From now on, we will cook and enjoy life outdoors or at campsites, open up our social attributes, barbecue with friends, and share food with everyone, no pressure and fun, retro kerosene lamps, superior stereos, Practical and portable outdoor cooking utensils paired with compact and high-efficiency gas stoves provide you with high-value food when you are tired, which brings a new lifestyle to daily life, and the most important thing is to enjoy the feeling of vacation.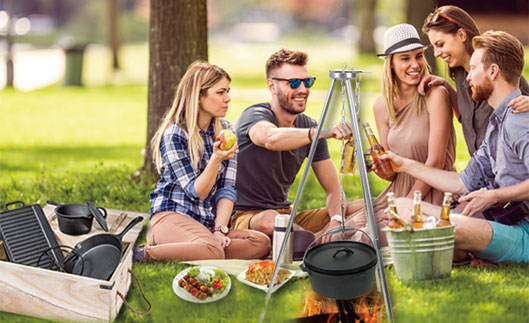 Sarchi Cookware brings durable enough camping cookware and camping cooking accessories for your exquisite camping and ecological camping to meet your outdoor scenes and food needs. A handy outdoor cooker, its function is not only to cook a dish Food is an attitude towards life and an understanding of life. Choosing the right outdoor cooking utensils can always stand the scrutiny of time, and it will last forever and show quality, becoming an indispensable part of every trip partner. For this reason, we have specially launched the following outdoor cooker products for your consideration during your travel season. We hope that you can choose suitable and satisfactory products, so we will be very happy to provide you with product consultation, use, and after-sales service.
1. Cast iron skillets are classic camping gear because they make a variety of delicious meals, are easy to use, and hold heat well. You can fry eggs, meat, and just about anything else in cast iron over an open flame, and you don't have to worry about scorching the skillet as you do with stainless steel.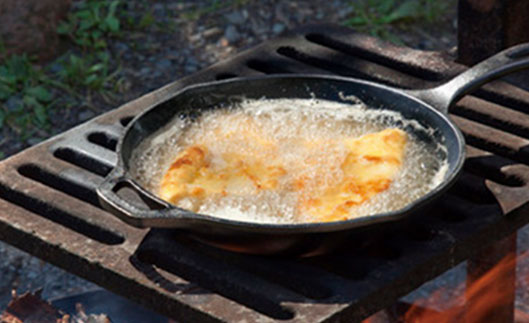 2. Drinking soup around a campfire is a great treat, especially when the weather is a little chilly. If you're looking to take your camp cooking to the next level, consider a Dutch oven with a lid that doubles as a skillet.
You can prepare and freeze soup at home, then boil it over an open flame just before you're ready to serve it in a bowl. At the same time, its lid can double as a frying pan, on which you can fry eggs, meat, and any other food you like. Large and versatile, the Dutch Oven has a lid with a hanging option and the possibility to put coals in the lid for extra heat from the top. It's deep enough to roast a whole chicken if you want. And of course, baking bread over an open fire proved to be a hit with a bunch of hungry campers.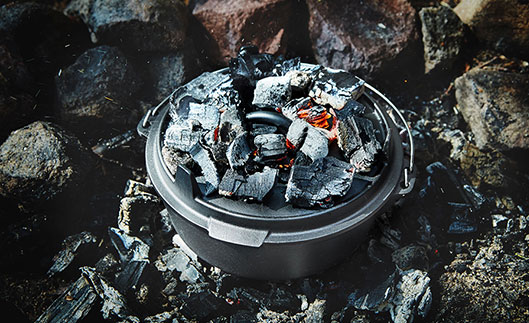 3. If you are a camping enthusiast, you will know how important it is to carry a camping pan. Making breakfast or meals is a lot easier when you have the best camping griddle, and of course, enjoying an easy outdoor BBQ is a lot more fun. These camp griddle pans allow you to cook pancakes, burgers, steaks, eggs, and more. Griddles add flavor and flair to camping, and they allow you to enjoy some of the tastiest meals while enjoying a nature escape. Traditional griddles are cast iron which makes them easy to heat and maintain as they are non-stick. Of course, we can also supply newly designed cast iron grills for modern camping ovens, these are also relatively lightweight transport options. They are also easy to store and clean.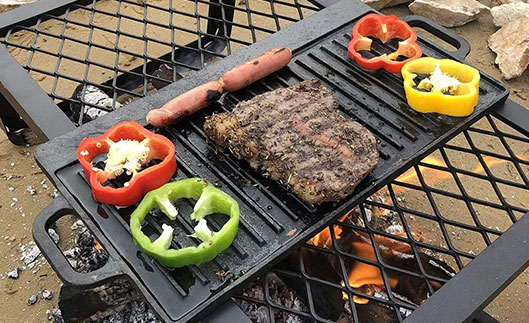 Sarchi offers a wide variety of camping cookware that can be used with a variety of heat sources. Some of them even work with propane tanks and built-in burners. Of course, you can also choose other portable and foldable assembled cast iron grill pans, cast iron sandwich makers, and other outdoor cooking utensils. We provide customized services, which can be customized according to the function and size of your outdoor oven, and can also provide cooking utensils that can be used with your oven, providing a one-stop cooking solution.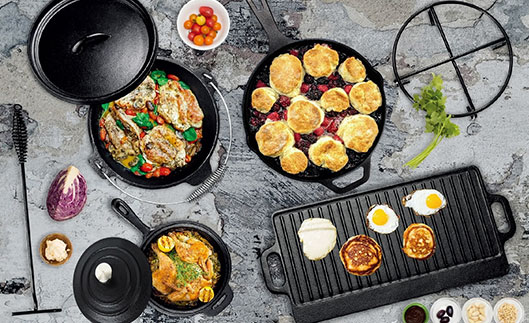 As a professional manufacturer and supplier of cookware, Sarchi cookware pays attention to people's needs and usage scenarios for cookware, the functionality, and stability of products, and pays more attention to people's real feelings after using Saatchi cookware products. Relying on a strong production platform and a scientific and rigorous technical research and development team, Sarchi Cookware has always shared healthy cookware, environmentally friendly cookware, personalized cookware, and high-quality cookware with everyone without reservation.
Feel free to contact us for your exclusive cookware solution.