Cast Iron Muffin Pan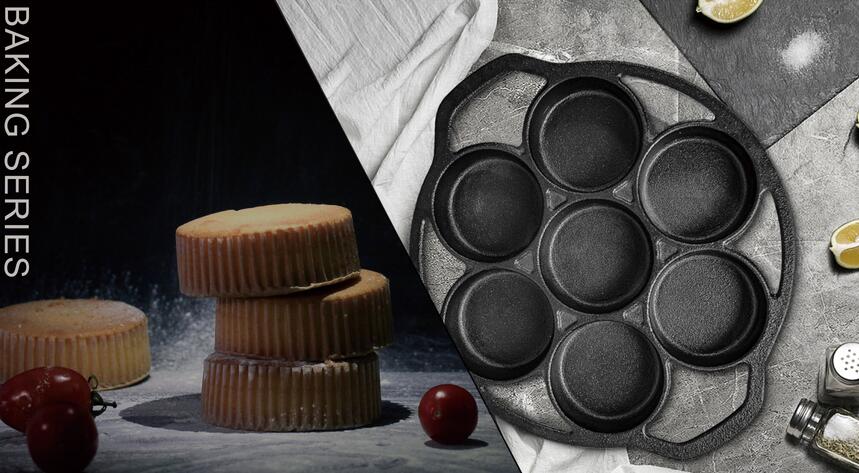 Versatile 4-Cup Muffin Pan: Create the most delicious chocolate fudge, cookies, cupcake, apple pie, brownies, muffins, and scones using this pre-seasoned cast iron baking pan. Whether you're making early-morning blueberry scones or afternoon tea biscuits, this seasoned round biscuit pan is perfect for outdoor and indoor use.
Secured And Comfortable Grip Handles: The baking muffin pan is designed with extra-wide, easy-to-hold handles that offer an outstanding grip when transferring from oven to surface. The open-frame design gives enough room for you to hold or hang this biscuit baking pan with ease.
Even-Heat Distribution: Experience superior heat distribution and retention for consistent even baking! The special design of this cast iron muffin pan has the perfect side height and thickness to evenly distribute heat making the crust evenly baked.
About other bakeware styles
We are a professional manufacturer and seller of cast iron bakeware if you are interested in any of our cast iron bakeware. If or would like to discuss a custom order, please feel free to contact us. Sarchi has many different styles that can be customized to meet the different needs of our customers.