Nonstick cast iron skillet
The design of the cast iron skillet is based on the non-sticky. Cast into an ergonomic one-piece cast iron frying pan. High-quality, professionally certified food grade, scratch-resistant non-stick layer. Tested with fish, eggs, potatoes, tofu, and other easily sticky ingredients, easy to deal with. In addition, it is very non-scratch, durable, and suitable for daily use, ideal for the kitchen.
We have two non-stick production lines that meet environmental protection requirements. And there are many different non-stick coatings, which can be customized according to the different needs of customers:
1,PTFE (C3+) non-stick
2, Non-stick ceramics (ceramic coatings can be on surfaces of various colors, especially light-colored surfaces, such as pure white, off-white, warm gray, etc.)
3, Nano non-stick

Quality nonstick cast iron Skillet safe on all stovetop lets you enjoy healthy delicious grilled vegetables and seared meat, chicken, or fish for a classic barbecue taste or to bake anything in it anytime.
Flush with warm water, wipe gently, as clean as new. Solve the trouble of brushing pot easily, reduce the burden of housework, and enjoy a comfortable life.

About Product Certificate

Food-grade nonstick pans can pass FDA, CA65, EU, LFGB, and other tests. If you want to view our other test certificates, please click here.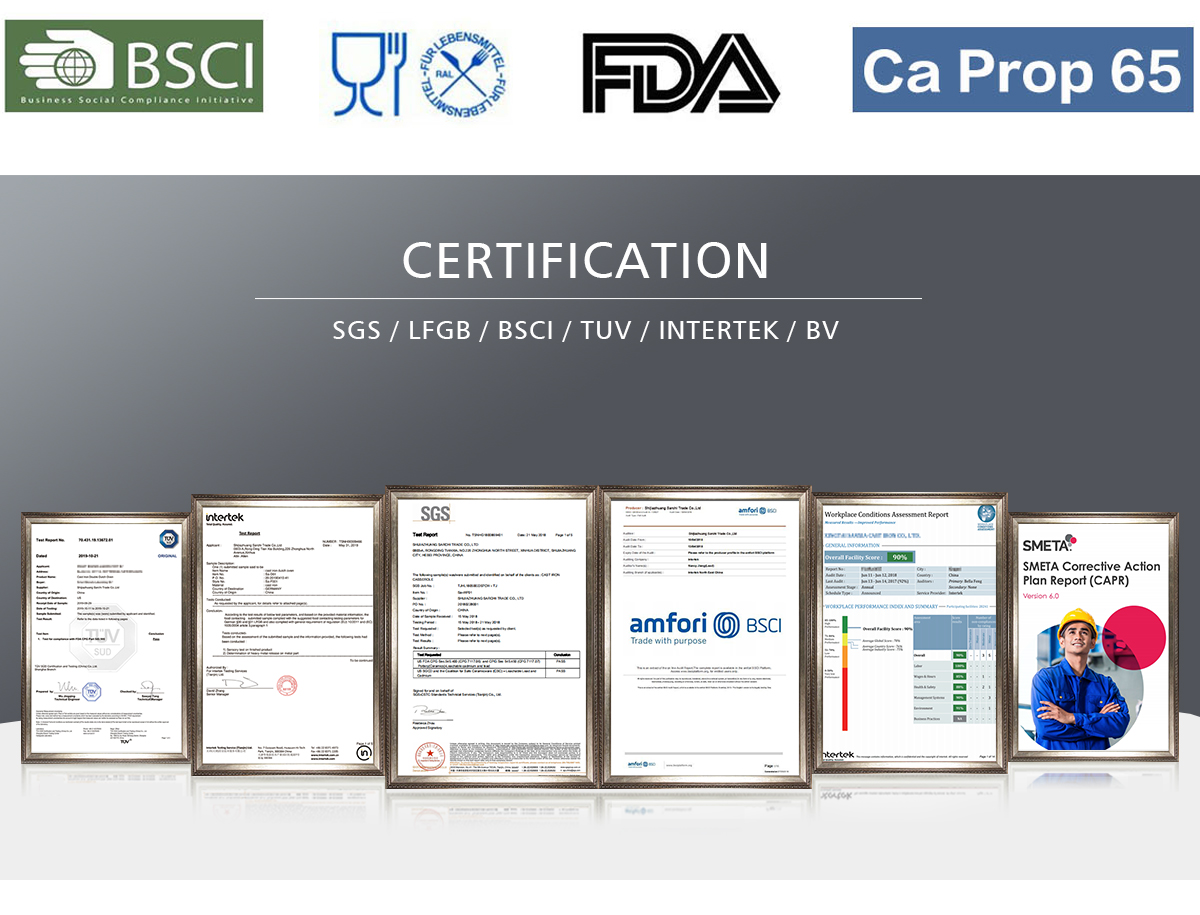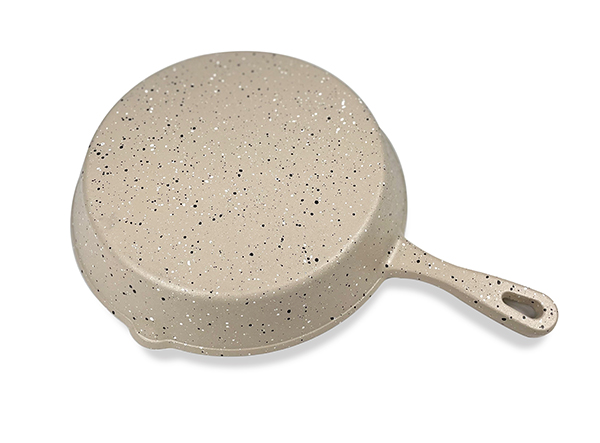 The bottom
The flat base makes sure it sits securely on any stovetop including electric coils, electric and induction glass tops, gas stovetops, and other direct heat sources.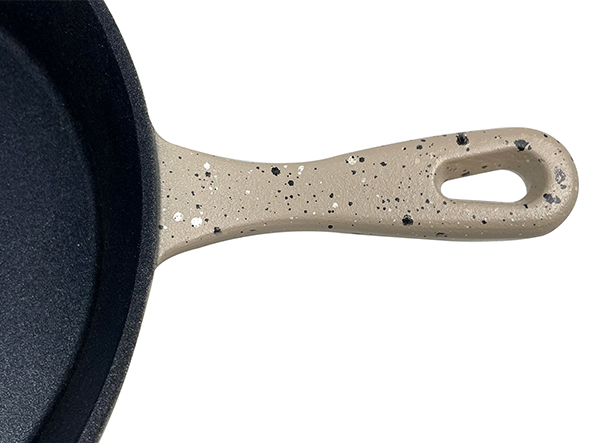 The handle
The cast-iron skillet pan's sturdy Long handle design makes it easy to maneuver when you're sautéing or transferring it from the stovetop to the oven.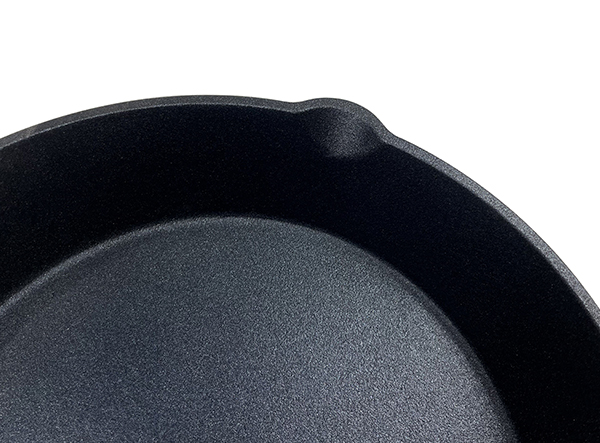 The pouring spouts
Two pouring spouts on sides for convenient mess-free pouring and easy to clean.