Customized Maifanite Color Silicone Oil Cast Iron Skillet


This Maifanite color silicone oil cast iron skillet breaks the dull black of the past, bright and bright color design, combines modern shape, classic color, and exquisite details into remarkable round cast iron, bringing you a simple and comfortable feel. These cast iron skillets are made from nonstick and high-temperature materials and are oven safe to 500°F. In addition, it is very non-scratch, durable, and suitable for daily use, ideal for the kitchen.
This cast iron skillet uses a different type of oil, that's silicone oil, compared with normal pre-seasoned oil, the biggest advantage is anti-rust, you don't need to apply oil to do the reasoning process after every single use, which is more convenient and a better choice absolutely! If you would like to know the rust resistance result of this silicone oil coating frying pan, please click this Anti-rust result comparison test of normal pre-seasoned coating cast iron frying pan and silicone oil coated frying pan.

Another advantage is that besides the black, we can also make colorful colors with a silicone oil coating, like red, orange, beige, and other special colors like Maifanite color. Like normal vegetable oil coating, the silicone coating fry pan is food grade and safe to use.
About Product Certificate

Our products can pass FDA, CA65, EU, LFGB, and other tests. If you want to view our other test certificates, please click here.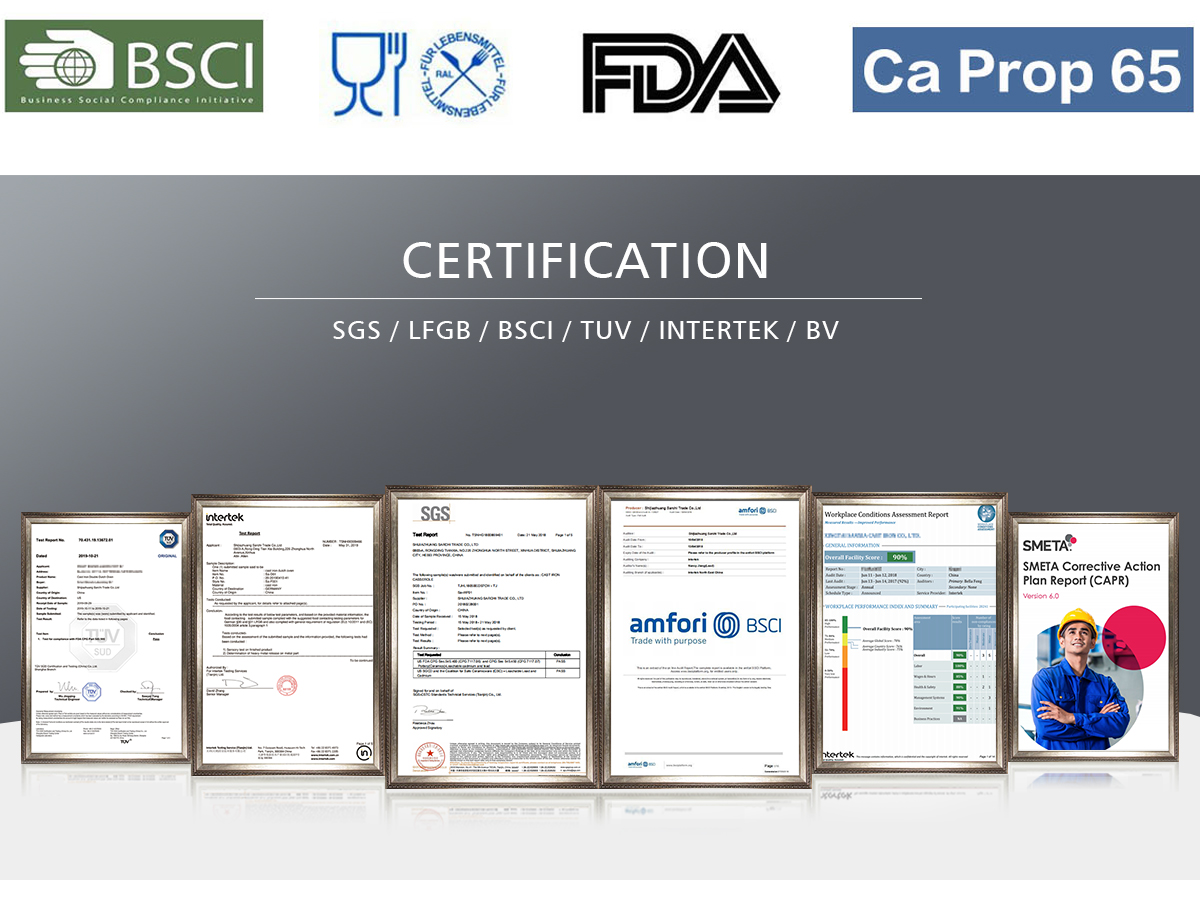 The bottom
The flat base makes sure it sits securely on any stovetop including electric coils, electric and induction glass tops, gas stovetops, and other direct heat sources.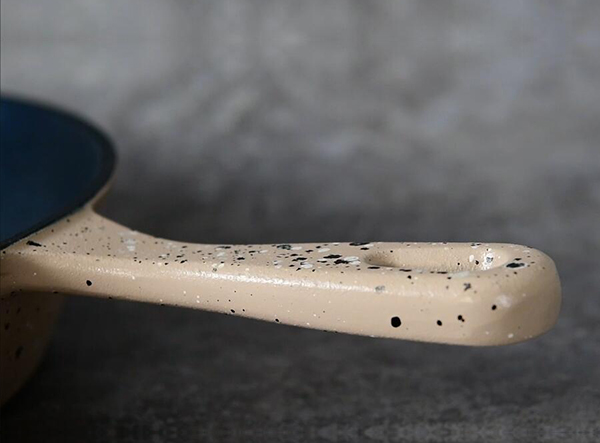 The handle
The cast-iron skillet pan's sturdy Long handle design makes it easy to maneuver when you're sautéing or transferring it from the stovetop to the oven.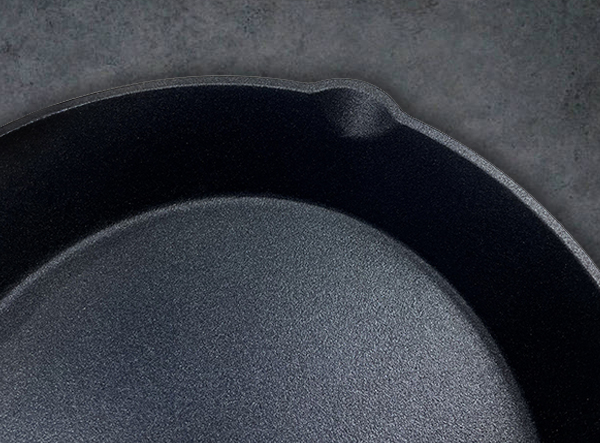 The pouring spouts
Two pouring spouts on sides for convenient mess-free pouring and easy to clean.