Moroccan Cast Iron Tagine Cooker Pot
Tagine pot is also called Moroccan pot, a micro pressure cooker with a high lid.
Tagine pot can minimize water loss because its triangular, conical shape allowed the steam cycle to rise. Need little water only in the cooking process, water vapor drops evenly to go up in feed material, can the original flavor that maintains food maximally and nutrition. The body of the pot is cast iron, which retains all the advantages of cast iron pots, healthy, even heating and distribution. The lid is ceramic material and with a cone shape, which makes all the steam cyclic to the pot during cooking. Size and color can be customized, we can also add your logo onto products.

Excellent Seal: The unique cone shape of the condensation of Tagine Traps keeps food moist and fresh. The ceramic lid can create steam self-circulation, and the cast iron base cooks meat and vegetables.
Safe And Harmless: Our tajine pot base was specially developed with top-quality cast iron. Help make meals healthy and delicious the easy way. Colored light-colored ceramics are a nice addition to your kitchen.
Multifunctional: This durable and versatile pot can be used on induction tops, gas stoves, or in the oven. This Tagine can be used to cook dishes that require high temperature settings or slow cooking. This makes them flexible and reliable cookware for different types of recipes.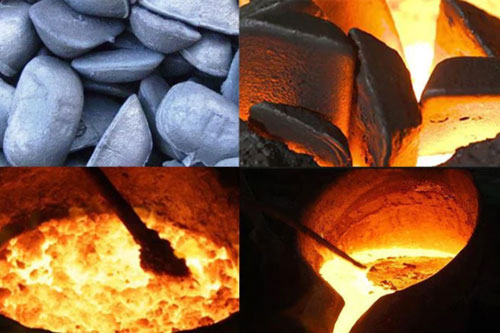 CAST IRON MATERIALS
Selected high quality pig iron, after high temperature smelting, fine casting process , it is safety and healthy; it provides superior heat retention and even heat distribution; it's incredibly durable.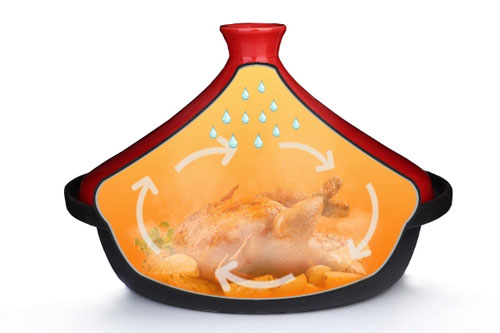 RELIABLY SEALING
The Tagine pot is designed with the principle of steam circulation. It uses the water contained in the ingredients to cook. It is highly sealed and the water vapor falls evenly on the ingredients to keep the original flavor of the food.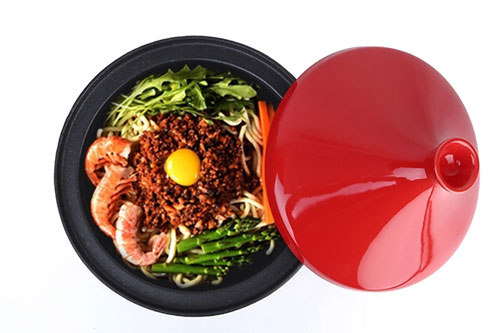 WIDE RANGE OF APPLICATION
This Tagine pot is applicable to a wide range, you can cook all kinds of food as you wish.All you have to do is put the ingredients in the pot, and without the hassle of fussy cooking procedures and controlling the heat, you can cook the food easily.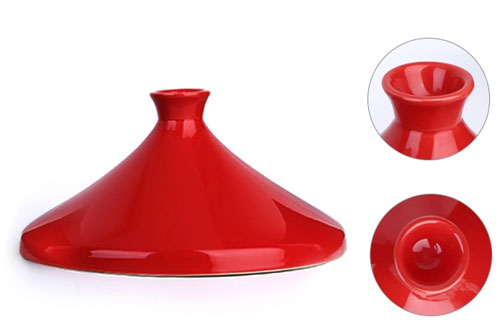 THE CUPPED LID
The cup—shaped lid with no hole design, together with the shape of triangular cone, makes the steam cycle rise and the water drops drop evenly during the cooking process to keep the food fresh and delicious.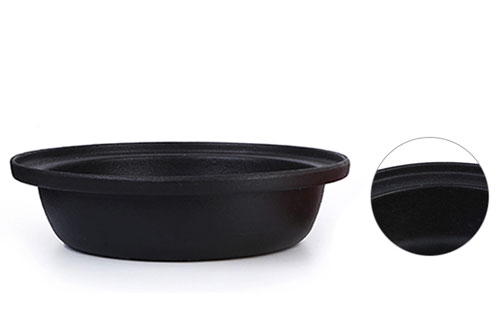 THICKER WALL
The thickening design of the wall, the craftsmanship of the real material, makes the food heating more even, and maximizes the original flavor of the food.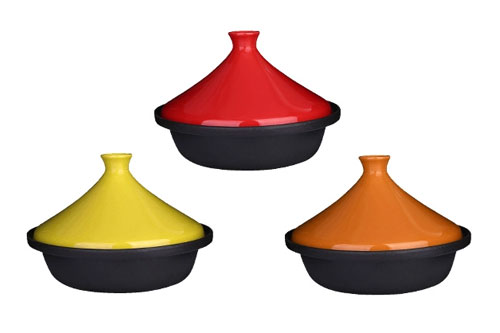 CUSTOMIZED ACCEPT
The lid of Tajine is made of ceremic and the pot is cast iron enamel. The color of lid can be customized by Pantone code or template.