Cast Iron Round BBQ Charcoal Roaster Grill Grate

Material

Cast Iron

Size

46*46cm

Finished

Vegetation Oil

Color

Black

Parts

Chainmail scrubber, Scrapper can be available

Logo

Available



About Camping Cast Iron Grill Grate:
Barbecue cooking should effortlessly produce the same delicious burger, steak, or chicken as your favorite steakhouse or restaurant. The seasoned round cast iron grill grate transfers heat better than any other metal and provides a non-stick cooking surface for easy removal from the grill. There's nothing worse than having your meal stick to the grill instead of on the plate it should be. The non-stick surface and flat wand make cleanup easy, just swipe with a spatula.
Features
1. Heat Preservation of Cast Iron Material. The camping cast iron grill grate has good heat preservation, which can make the cooked food more delicious.
2. Strong and durable. Cast iron products are very strong and durable. No matter how you use them, they will not be easily damaged. Even if they are not properly maintained and cause rust and other problems, they can still be renewed after simple treatment. If you maintain them properly, they can become a generation of Legendary treasure.
3. Wide range of uses. This product has great applicability, whether you are in an induction cooker, an open flame stove, an outdoor grill, or a campfire, this product can be well controlled.
4. Easy to Clean. Do not leave standing water in the cast iron cooking grate for longer than 10-15 minutes. Wipe off excess oil and food residue with a paper towel or cloth.
Custom styles and shapes are available for your bbq grill, or click to select a rectangular-style cast iron grill grate



Cast Iron Round BBQ Charcoal Roaster Grill Grate
The cast iron round bbq grill grate is Made of heavy-duty cast iron to ensure long-lasting use. Do not chip or rust out like the enameled bars, more durable and easy to clean, and leave beautiful grill marks on the food. Cast iron grates heat evenly and retain heat superbly but also deliver a professional searing, able to give prominent sear marks to meat/veggies.
The use of cast iron with its high density provides for better grilling of the meat. Heavy-duty cast iron material can withstand higher temperatures than normal grate. Will not crack or break due to high temperature. And cast iron cooking grid is durable and easy to clean.
The actual Diameter is 18 inches, perfect replacement or to use as your primary cooking surface. Produces superior heat surface for searing meat. This makes this grill perfect for searing steak and making the popular grill marks on it. The cast iron grate is double sided so you can sear with a narrow or wide sear mark. The wider side works great for more delicate food like fish. Better searing of meats retains seasonings and that signature hint of smokiness.

About Logo
Usually, we will put your logo on the back of the product, usually the letters of the logo, of course, it can also be a pattern, as long as we make a new mold according to your requirements, if you have other requirements for the logo, of course, no problem, please feel free to welcome You put forward your own ideas, we will give you a satisfactory solution.
About Accessories
Accessories can also be added, including silicone hot handle holders, proximity gloves, etc. If you have special needs, please let us know and we will do our best to realize them for you. In addition to the following accessories, we can also provide matching glass covers, as long as you have requirements.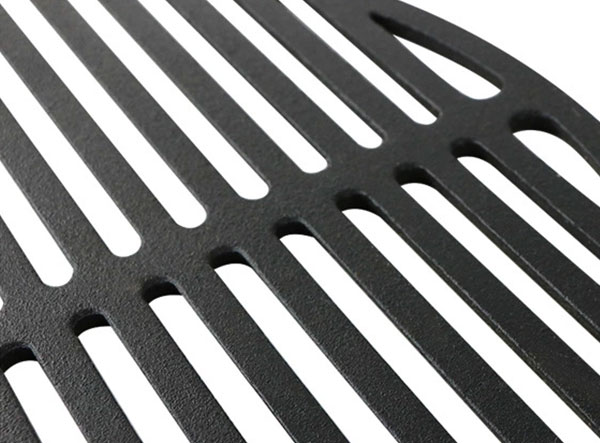 Fits Perfectly
Can be used as your main cooking surface; good quality, thick enough thickness, each stick is thick, the gap is short, and even small food won't fall off.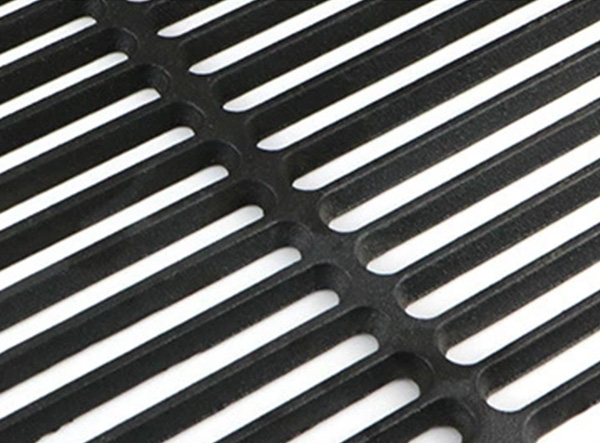 Retain heat
Made of cast iron to ensure long-lasting use. Cast iron has the functions of fast heat conduction and uniform heating. Preserves seasoning and smoky flavors, and leaves popular grill marks on food surfaces.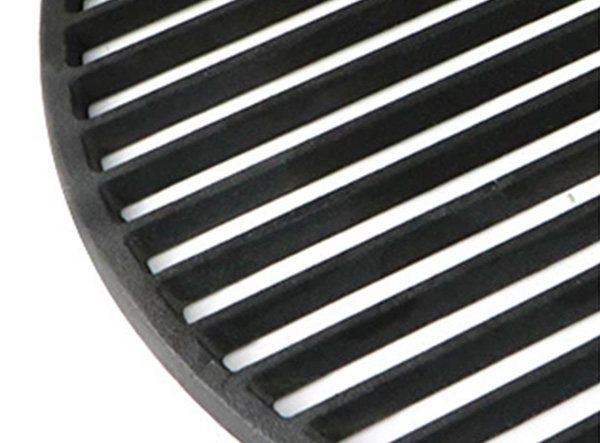 Customized size
Support custom other sizes and shapes。