Enamel Cast Iron Grill Pan

Material

Cast Iron

Size

28*28m

Weight

2.8kg

Finished

Enameled or Vegetation Oil

Color

Red, Black, Blue, or other

Logo

OEM, Customized logo
About the Enamel Cast Iron Grill Pan

This cast iron grill pan provides even heat distribution for improved cooking and frying, even on grills, stoves, or induction cooktops. The cast iron grill pan can be used for frying, baking, grilling, broiling, braising, and sautéing meats, vegetables, and more. Each all-purpose fajita skillet is crafted with seasoned cast iron that can outlast years of regular cooking and washing for long-term reliability.
The advantage of the cast iron grill pan
Suitable for all cooktops such as grills, ovens, stoves, and inductions. Oven safe up to 450° F, hand wash only (NOT dishwasher safe)
The long handle provides a comfortable grip and easy handling, and the hole at the end of the long handle is convenient for hanging storage. Two pouring spouts allow the controlled transfer of contents
Multi-use as an egg pan, steak pan, tapas pan, appetizer dish, little pie skillet, individual serving plates, biscuit pan, and more.

There's nothing more enjoyable than a perfectly grilled steak or burger, whether it's around the campfire after a big hunt, or at home with family and friends. Those delicious deep char marks are the stuff grill masters dream of, with a richer flavor, juicy meat, and a hint of smoke. The only way to truly achieve truly exceptional char marks is to equip yourself with the right grill, and an enameled cast iron grill pan is more than up to the challenge.
Made from ultra-tough cast iron with an enamel coating, this sturdy pan features deep grill lines to help you get those distinctive grill marks. Whether you're cooking up a storm at home or enjoying a meal outdoors, the grill pan is the ideal weapon to have in your grilling arsenal.
Cast iron has superior heat retention for even cooking, and restaurant quality searing and comes pre-seasoned for its cooking surface when used with a thin layer of oil. Deep ribbed adds authentic bbq grilled flavor to meats while creating the perfect cast-iron sear! Easily drains grease while elevated grilling for steak, bacon, and all cuts of meat.

Our 11" square pan has a few measurements you should know: The pan measures 28 x 28 x 4.5 cm. Size and color can be customized, we can also add your logo onto products. Use with confidence on all cooking surfaces: gas, electric, induction, oven, broiler, grill, and even the fire pit.



About Detail
Sarchi's enamel grill pan is our best-selling product and a hot-selling product on the market. It is made of cast iron and sprayed with enamel on the whole body. It is beautiful and practical and has raised grill ribs on the cooking surface. It is very suitable for scorching meat, keeping food away from excess fat, and the meat is delicious in color and flavor.
Other Coating
As you can see in the picture, this grill pan is made of enamel cast iron, but we can also make it into vegetable oil cast iron. The surface of the grill pan is not sprayed with enamel, just a layer of vegetable oil. Vegetable oil cast iron products are more durable. Enamel cast iron has almost all the advantages of vegetable oil cast iron and has a beautiful appearance. There is no pressure on cooking acidic and alkaline foods. Please choose the outer coating of the product according to your market conditions.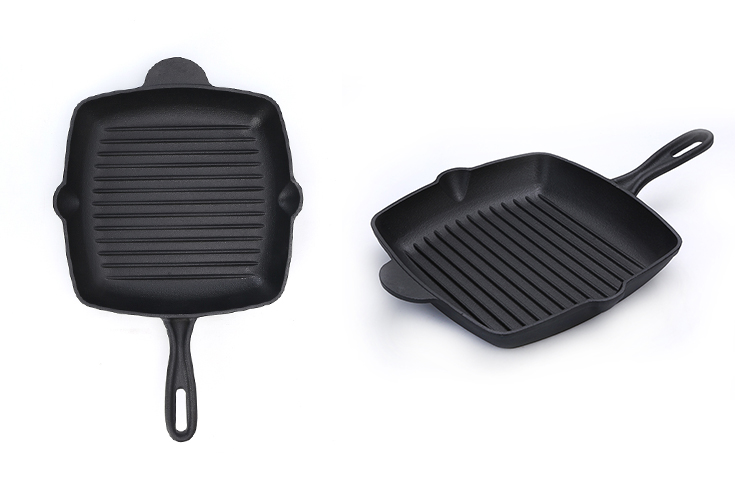 Other Color
The color on the picture is our common color, and there are many customers to choose from, of course, we can also customize the color according to your requirements, as long as you provide the Pantone color card number, or have a sample for us to refer to, if you have some other ideas, please contact our professional sales staff, who will definitely provide you with a satisfactory solution.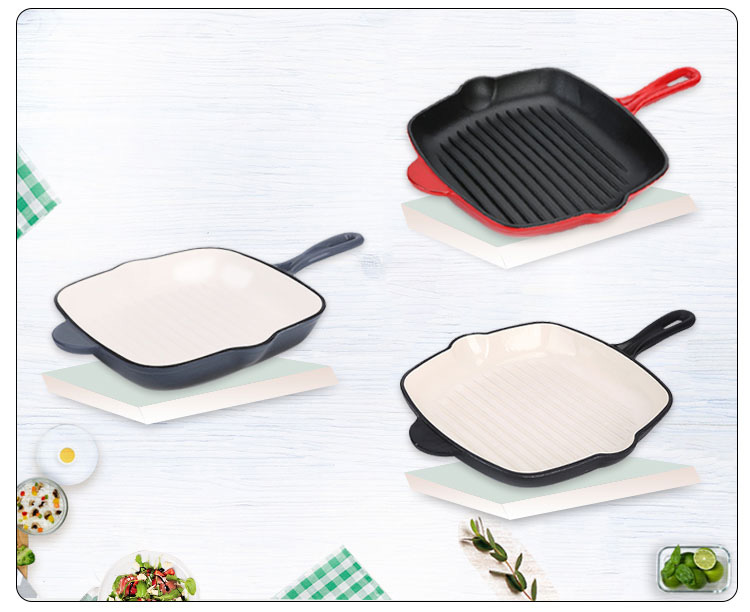 About Logo
Of course, we can also add your logo on the back of the frying pan, Of course, you can also add your logo to any position of the frying pan, as long as you customize a set of molds, not just letters, if there are patterns, we can also do it for you.
About Accessories
Accessories can also be added, including silicone grips, pot brushes, scrapers, etc. If you have special needs, please let us know and we will do our best to realize it for you. In addition to the following accessories, we can also provide matching glass covers, as long as you have requirements


About Package
The usual packaging includes a brown box and a color box or white box. There are also packaging methods for adding color cards to the product. Of course, we can also customize it according to your needs. If you are selling online on Amazon or other places, our Mail packaging can be provided to ensure that it can pass the box drop test. If you are selling in offline stores, we can also provide other packaging methods, such as display boxes.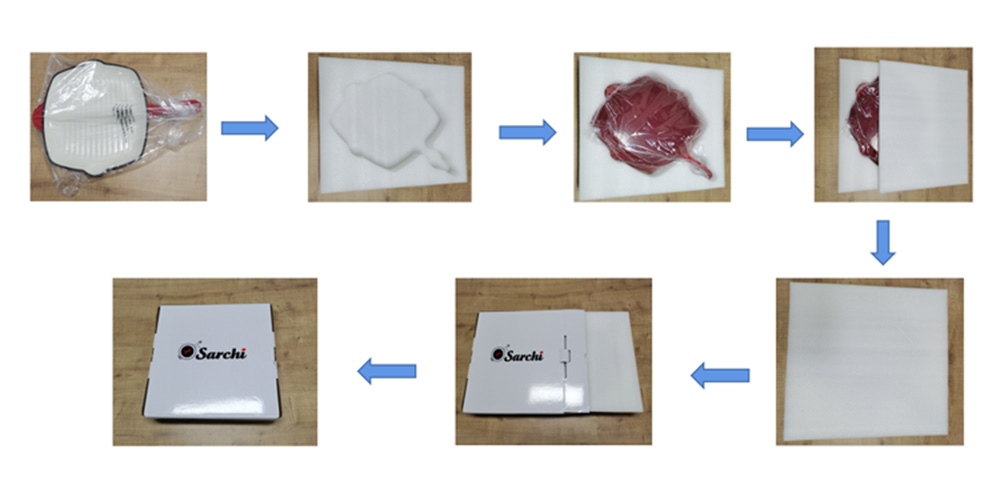 About Product Certificate
Our products can pass FDA, CA65, EU, LFGB, and other tests. If you want to view our other test certificates, please click here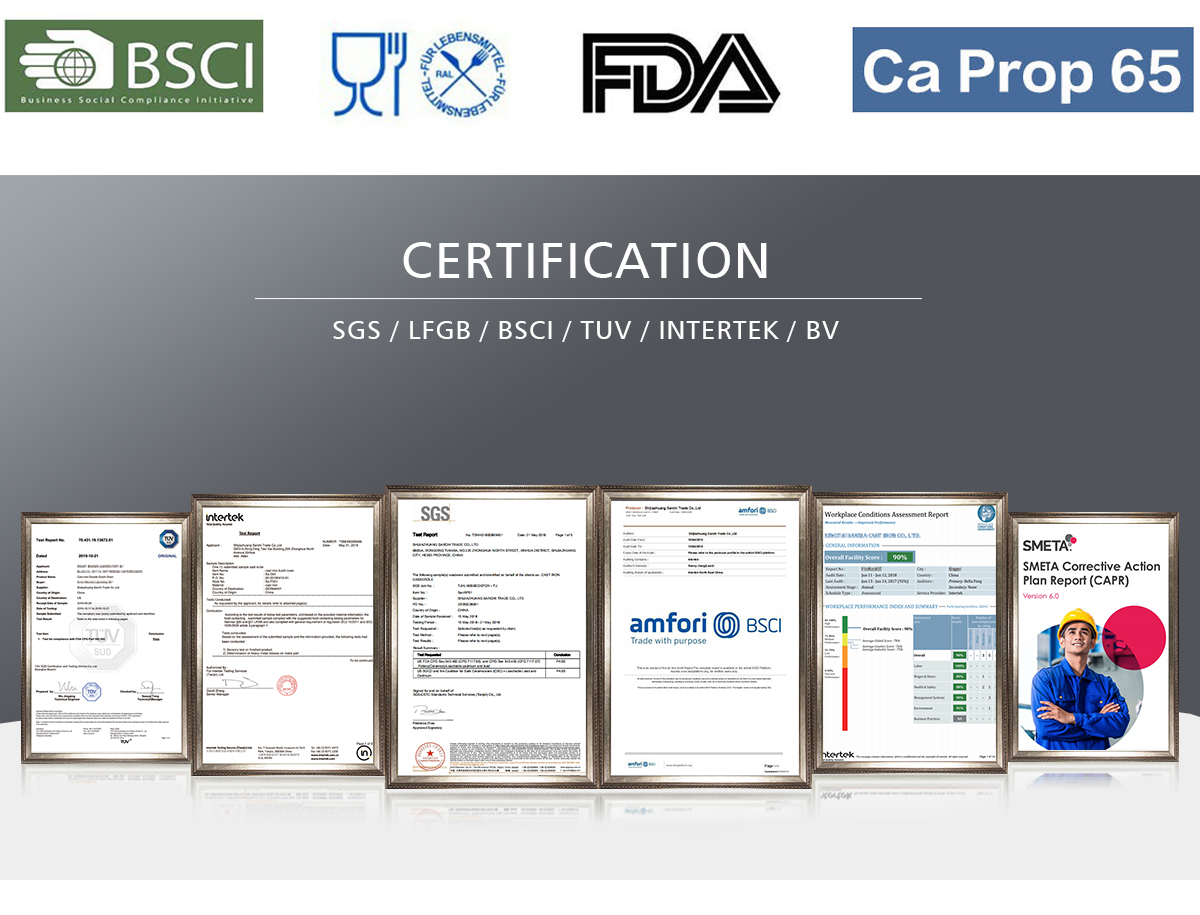 About Factory Strength
Regarding the production process, we will also strictly control and each process will be supervised by our quality inspectors),if you want to know more about the production process, please click here
If you are interested in this product, please do not hesitate to contact our professional sales staff, they will provide you with satisfactory service.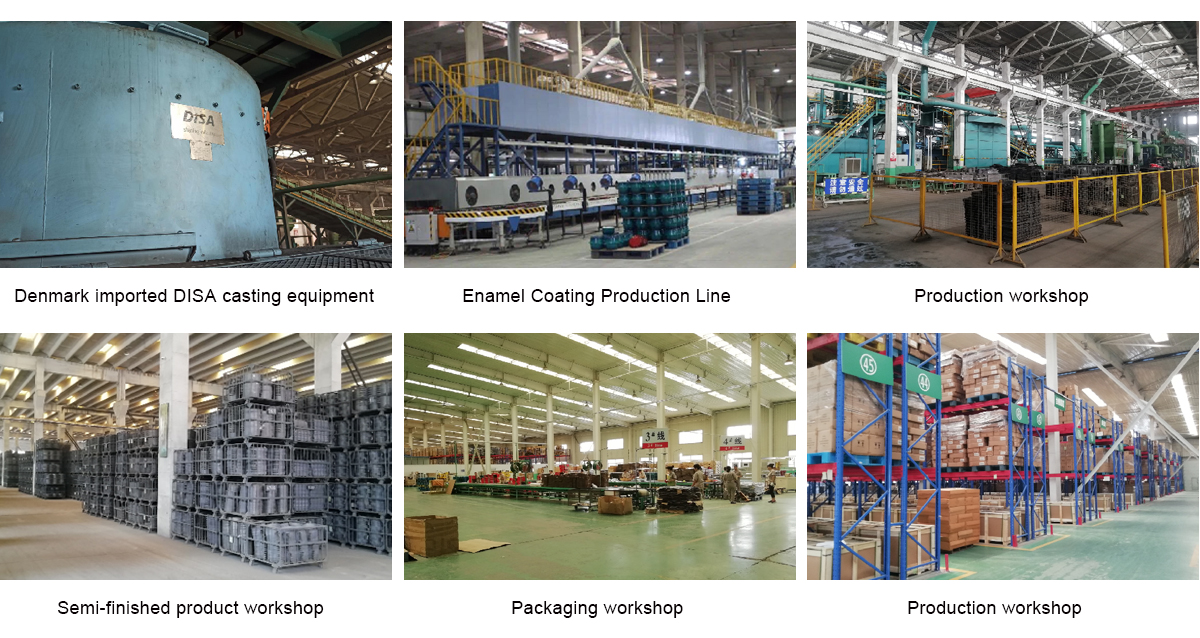 About Customized Service
We can provide you with the following customized services, if you need these services, please do not hesitate to contact us.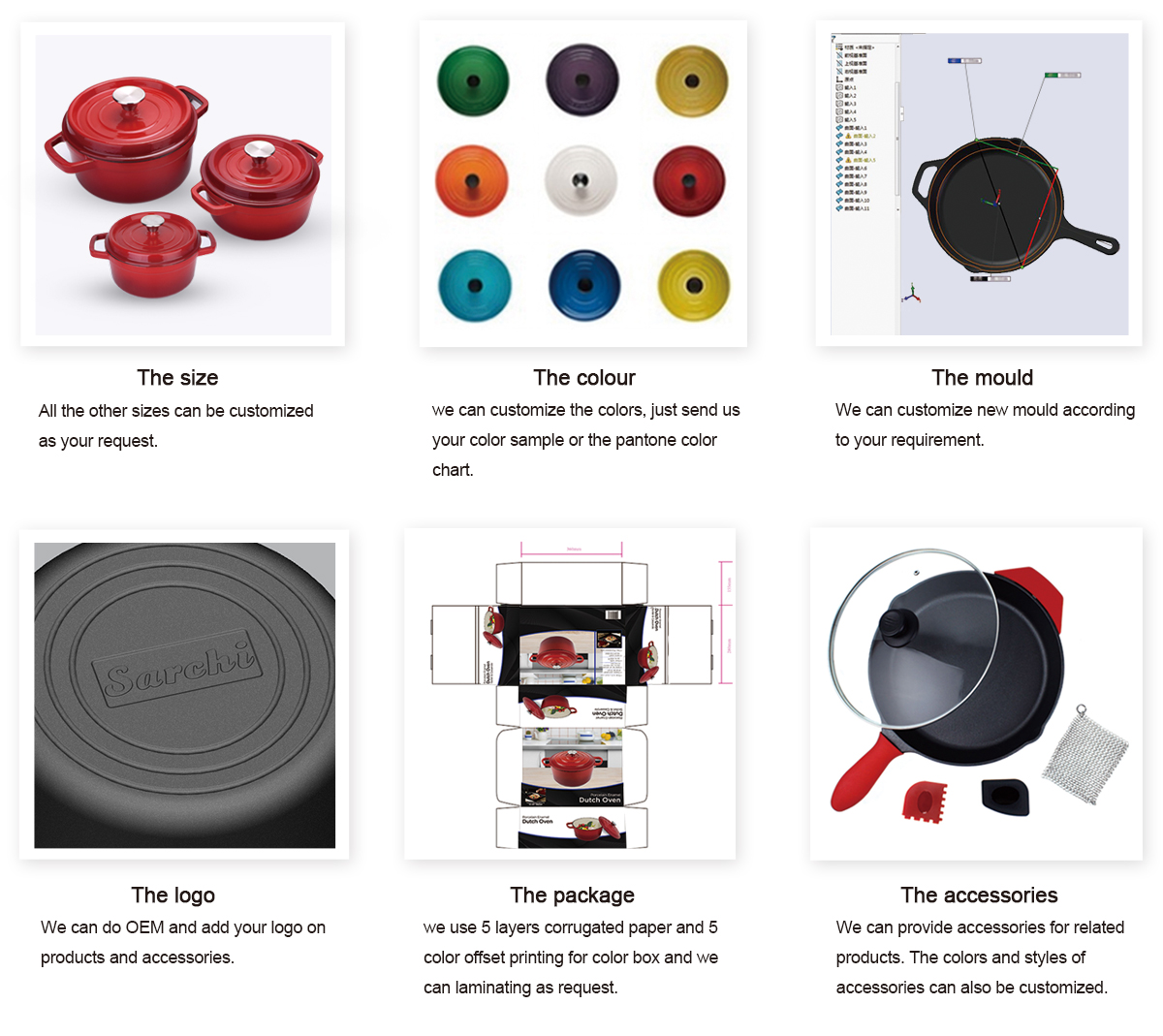 If you are interested in cooperating with us, the following is the process of our cooperation.
Received an inquiry from you-------Sales staff will communicate with you about your needs-------Make samples and mail them-------Sample is satisfied, Checked product price, quantity and delivery date ---- --Receipt of prepayment order and product production-------Receive final payment and delivery