Cast Iron Tortilla cooking press
Our food grade approved tortilla press is completely safe and up to health standards so that you don't have to worry about your and your family's health while using this press.
Pressing tortillas, flours, roti has never been so quick and easy. Simply put the dough between the pressing plates and press hard, that's it!
Our tortilla press has a 18cm non-stick cast iron plate, ideal for tortilla, roti, chapati. With the cast iron which can induce heat, you can put it on stove for cook and press at the same time.

About Product Certificate
Our products can pass FDA, CA65, EU, LFGB and other tests. If you want to view our other test certificates, please click the link.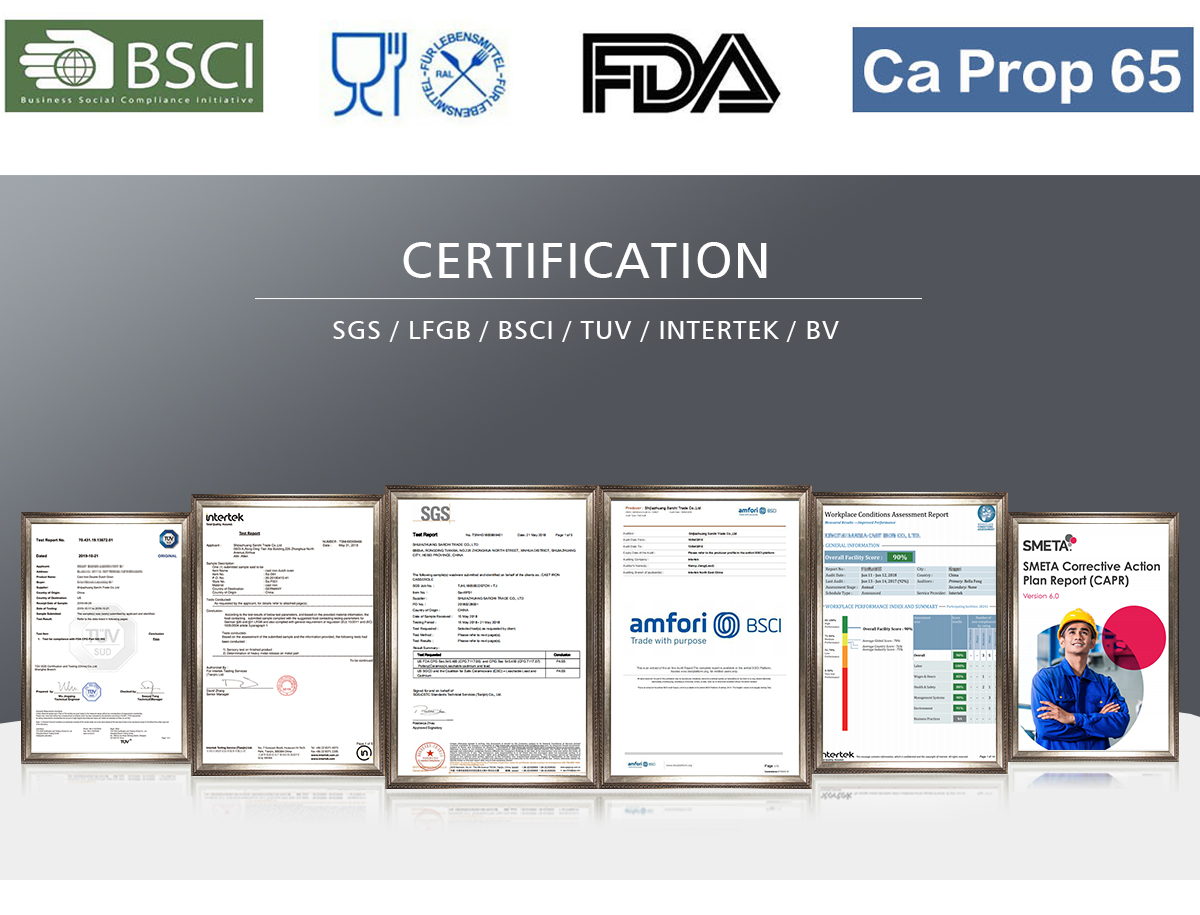 About Factory Strength
Regarding product quality, please rest assured, this is our core competitiveness.
Regarding the production process, we will also strictly control, and each process will be supervised by our quality inspectors,if you want to know more about product process,please click the link.
If you are interested in this product, please do not hesitate to contact our professional sales staff, they will provide you with satisfactory service.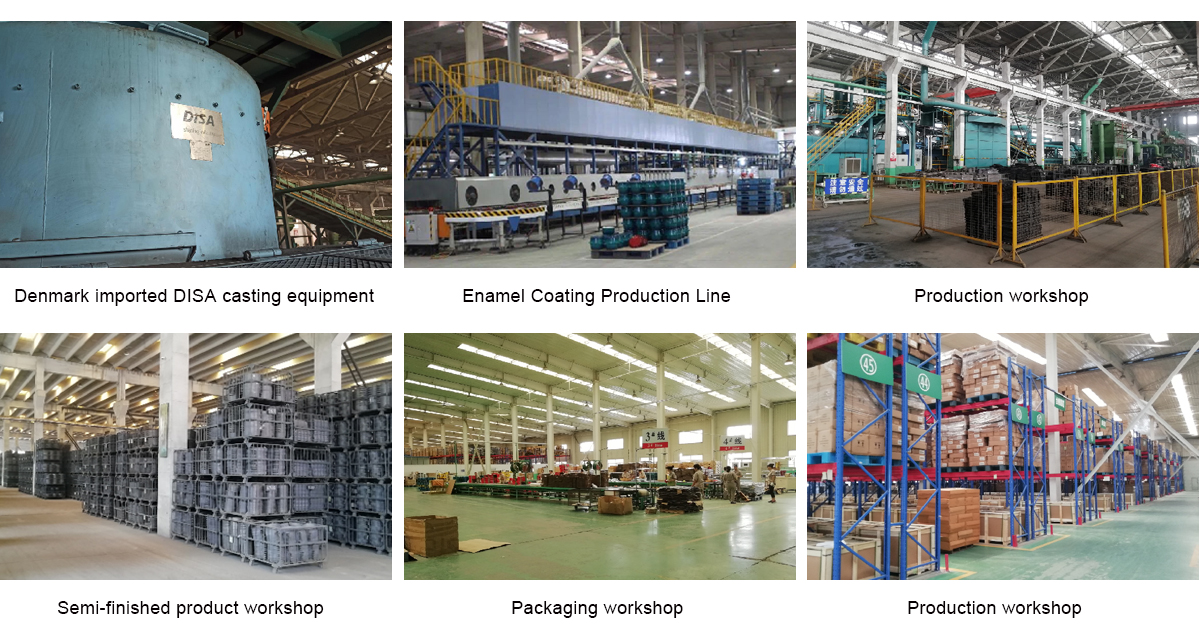 About Customized Service
We can provide you with the following customized services, if you need these services,please do not hesitate to contact us.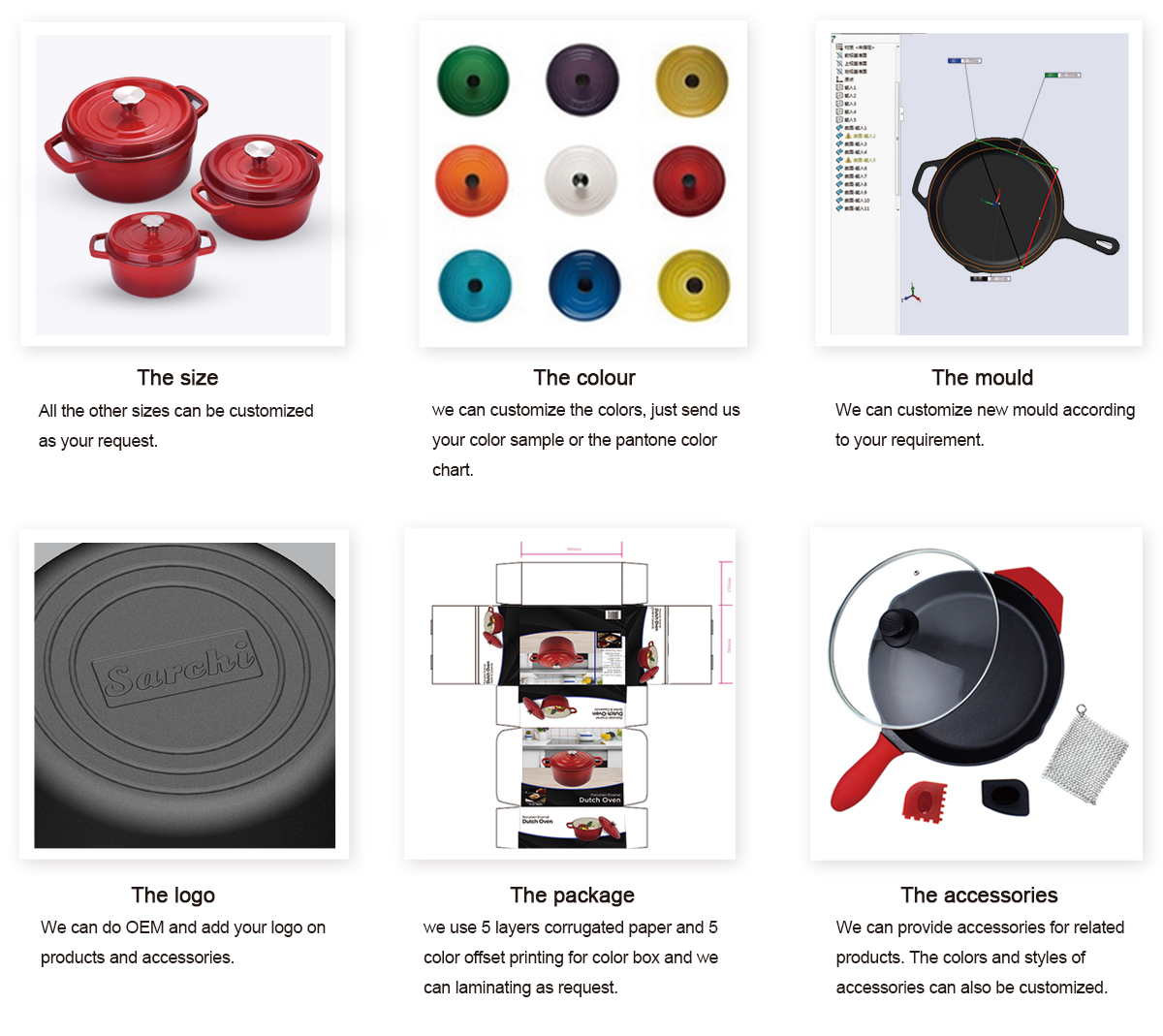 Feature:
1. Heat Preservation of Cast Iron Material. Made with pure cast iron and is ideal for all of your dough pressing needs with perfect size . Pure cast iron makes it durable for lifetime.
2. Multifunctional. You can use our tortilla press for multiple kitchen applications like making rotis, tacos, tortillas, patacones, tostones, empanadas, arepas, dumplings, mini pie shells, patacon pisao and chapatis etc .
3. Naturally does not stick. Cast iron products are very strong and durable. No matter how you use them, they will not be easily damaged. Even if they are not properly maintained and cause rust and other problems, they can still be renewed after simple treatment. If you maintain them properly, this can become a generation Legendary treasure.
4. Easy and even pressing. This heavy weight dough press is ideal for pressing.
5. Naturally does not stick. The tortilla cooking press is coated with vegetable oil before leaving the factory and has been treated with high temperature. The product can be used directly after opening the box, and has a natural non-stick effect. If it is well maintained, the more it is used, the less sticky it will be.