10" 12" Polished Smooth Cast Iron Frying Pan

Material

Size

10 inch (25*25cm), 12 inch(30*30cm) , Other sizes can be customized

Finished

Color

Parts

Chainmail scrubber, Silicone handle holder, and Scrapper can be available

Logo

OEM Available, customized logo
Silky smooth cast iron? Yes, We offer the 10" 12" cast iron frying pan machined smooth on the inside cook surface. This frying pan is smooth to the touch, with a polished mirror-like finish. This is a wonderful daily cooking skillet. No more eggs that stick!
This 12-inch frying pan is oven safe with a smooth polished cooking surface. Our heavy-weight cast iron offers better heat retention than other skillets. These smooth cast iron pans will be constant companions from the kitchen, to camping in the wilderness.

10 Inch Machined Smooth Cast Iron Frying Pan

How to Clean a Cast Iron Frying Pan?
Machined Smooth Cast Iron Frying Pan Description
This is a new 12" frying pan that is sanded and polished to a mirror finish. These skillets are safe to cook on but will take some skill to season properly. The mirror finish gives you this deep gold when seasoned and can offer excellent non-stick properties.
This skillet has a 10-inch and 12-inch diameter and a 6.3-inch handle. Smooth cast iron provides a more uniform cooking surface that holds an excellent seasoning. Easy-release properties keep food from sticking and create a better sear with exceptional browning.
Our cast iron frying pan has a glossy cooking surface that can be used with electric, induction, or gas stovetops. Toss it in the oven, and even place it on campfires like an outdoorsman. It will retain heat longer and more evenly than other cast iron skillets.
About Package
The usual packaging is a brown box, color box, or white box. Of course, we can also customize it according to your needs. If you are selling online on Amazon or other places, we can provide mail-order packaging to ensure that it can be dropped. Box test, you can click the link to learn about the content of the box drop test. If you are selling in offline stores, we can also provide other packaging methods, such as display boxes. If you just have some packaging ideas, we also have designers who can provide you with packaging design solutions. About Sarchi's packaging system, if you want to know more about it, please click the link.

About Customized Service
We have a professional design department, our designers can provide customized mold design and packaging designs according to customer requirements. at the same time, we will also provide customized product LOGO design and packaging printing design.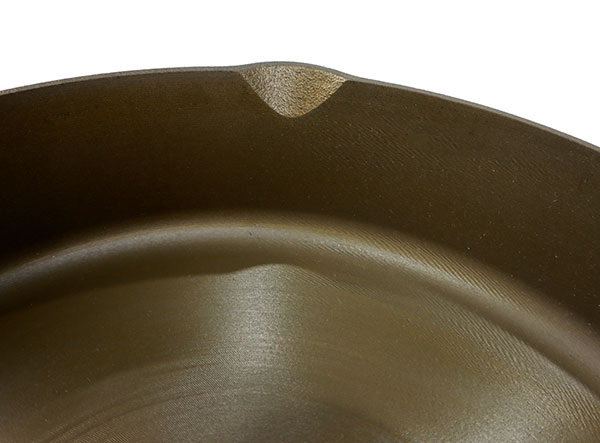 Oil mouth
Double ears oil mouth design, easy to pour out excess oil, easy to clean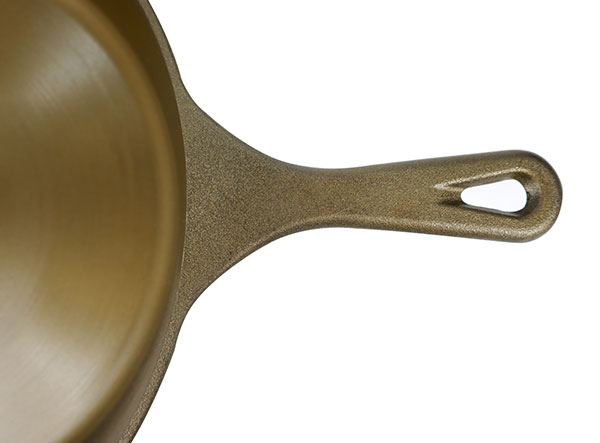 Long handle
Long handle for a steady, secure hold; hole at the end of the long handle for hanging storage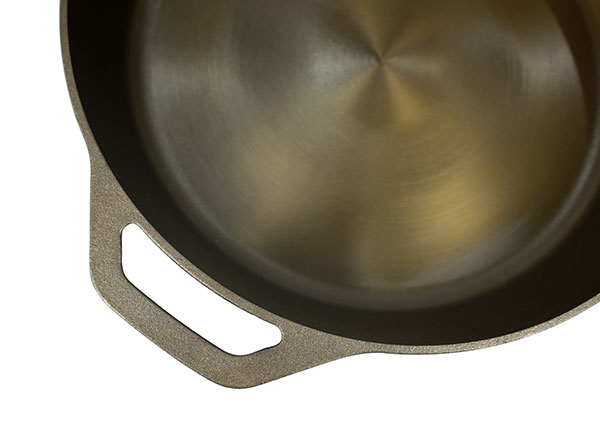 Help handle
Help handle and long handle cooperate with each other, for a steady secure hold