Cast Iron Sizzling Pan Manufacturer
This cast iron sizzling pan is perfect for grilling steak. This sizzling pan is made of cast iron made in China and distributes and retains heat evenly, providing you with the ultimate cooking surface.And it has a detachable handle to make it easier to use. It is the best choice for wholesale cast iron pots and iron pot distributors.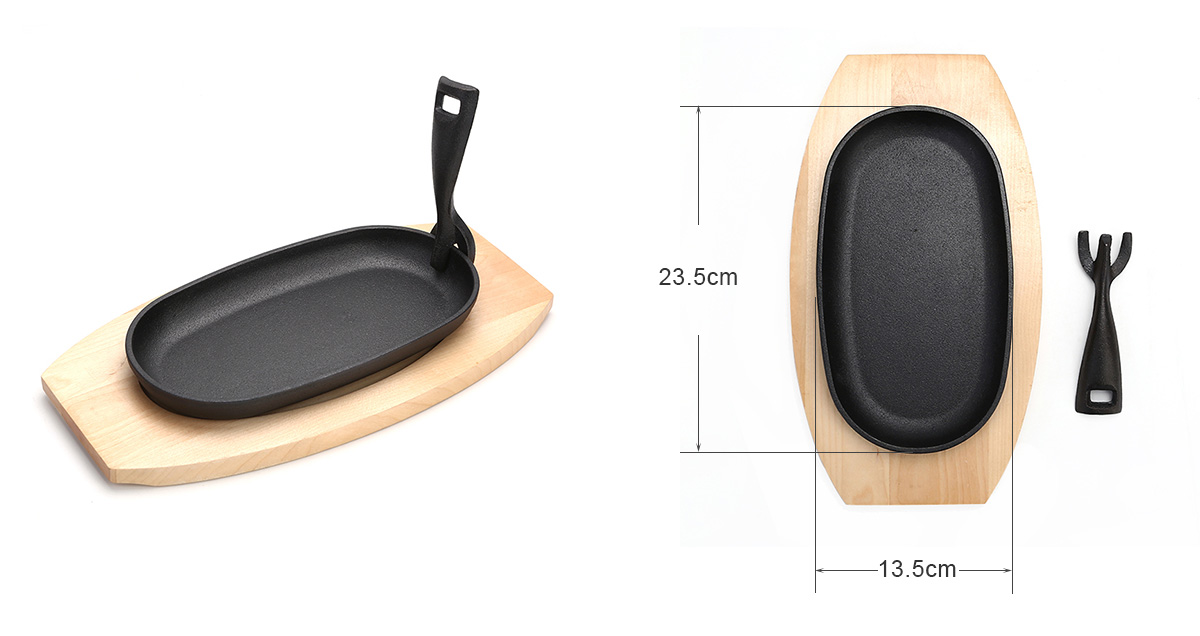 About Accessories

Accessories can also be added, including silicone hot handle holder, chainmail scrubber, scrapers, etc.If you have special needs, please let us know and we will do our best to realize it for you.In addition to the following accessories, we can also provide matching glass covers, as long as you have requirements.


About Package
The usual packaging is brown box, color box or white box. Of course, we can also customize it according to your needs. If you are selling online on Amazon or other places, we can provide mail-order packaging to ensure that it can be dropped. Box test,you can click the link to learn about the content of the box drop test. If you are selling in offline stores, we can also provide other packaging methods, such as display boxes. If you just have some packaging ideas, we also have designers who can provide you with packaging design solutions. About Sarchi's packaging system,if you want to know more about it, please click the link.


About Product Certificate
Our products can pass FDA, CA65, EU, LFGB and other tests. If you want to view our other test certificates, please click the link.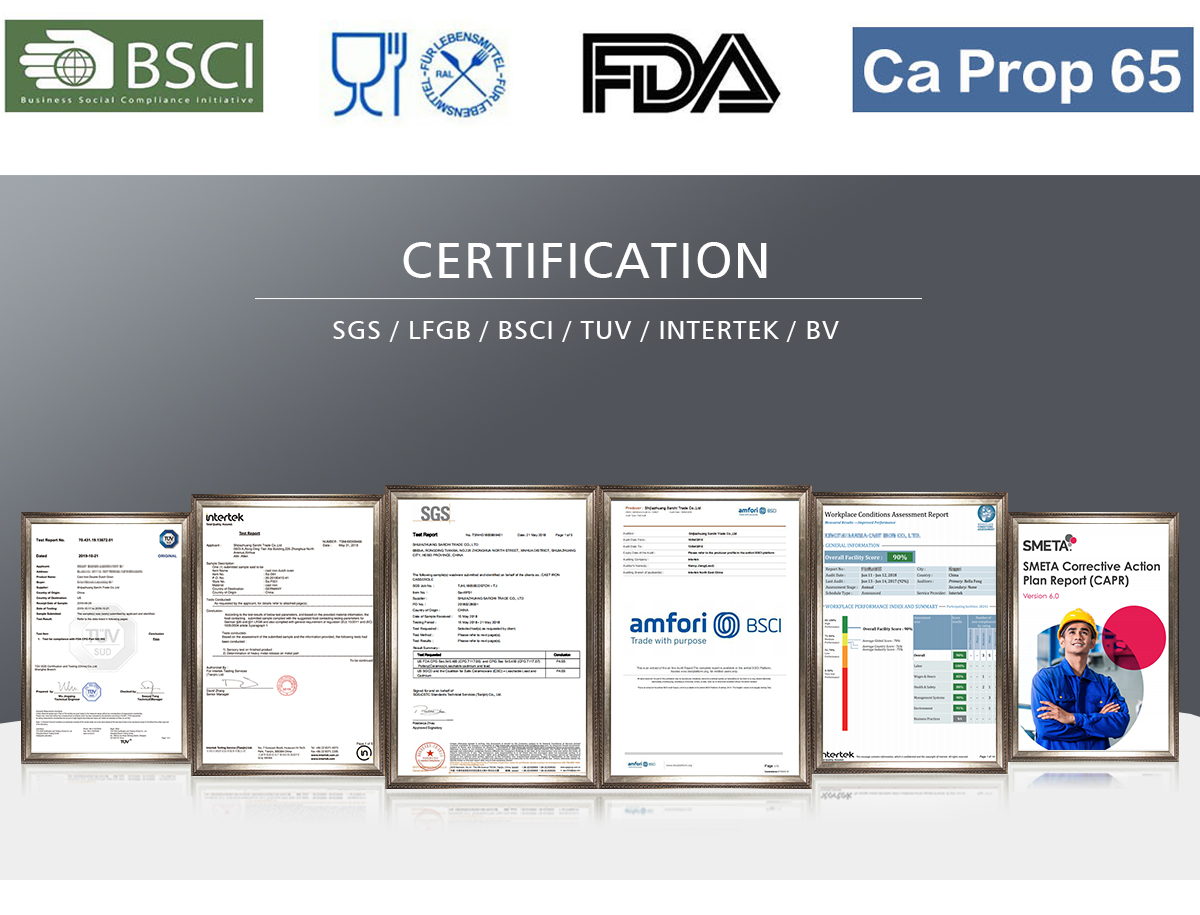 About Factory Strength
Regarding product quality, please rest assured, this is our core competitiveness.
Regarding the production process, we will also strictly control, and each process will be supervised by our quality inspectors,if you want to know more about product process,please click the link.
If you are interested in this product, please do not hesitate to contact our professional sales staff, they will provide you with satisfactory service.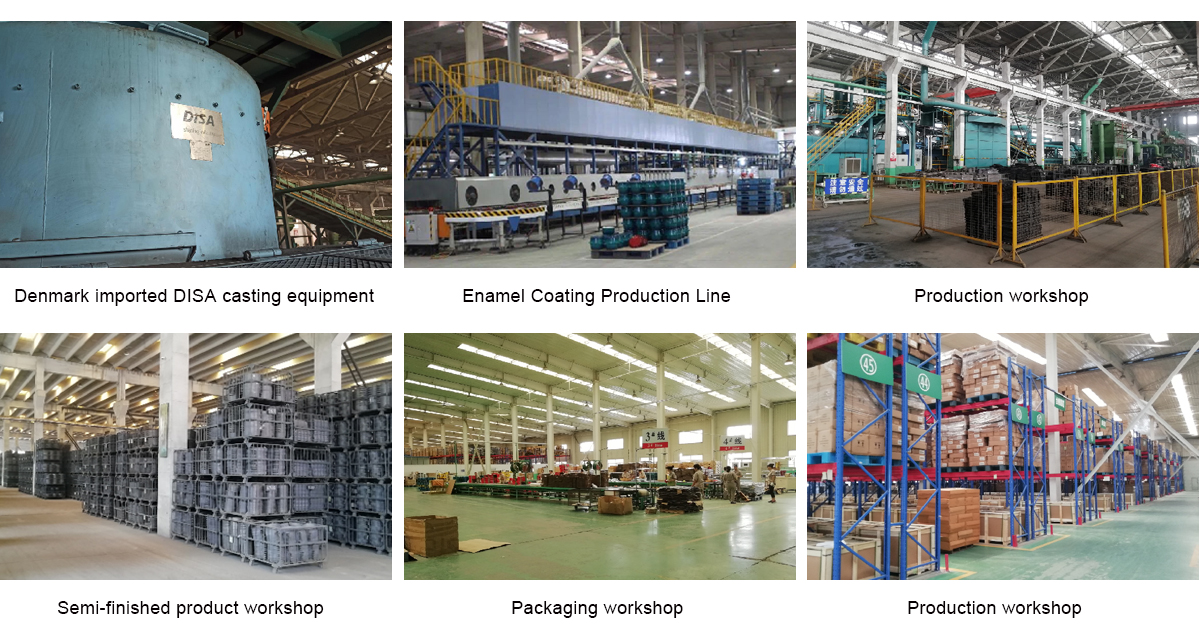 About Customized Service
We can provide you with the following customized services, if you need these services,please do not hesitate to contact us.