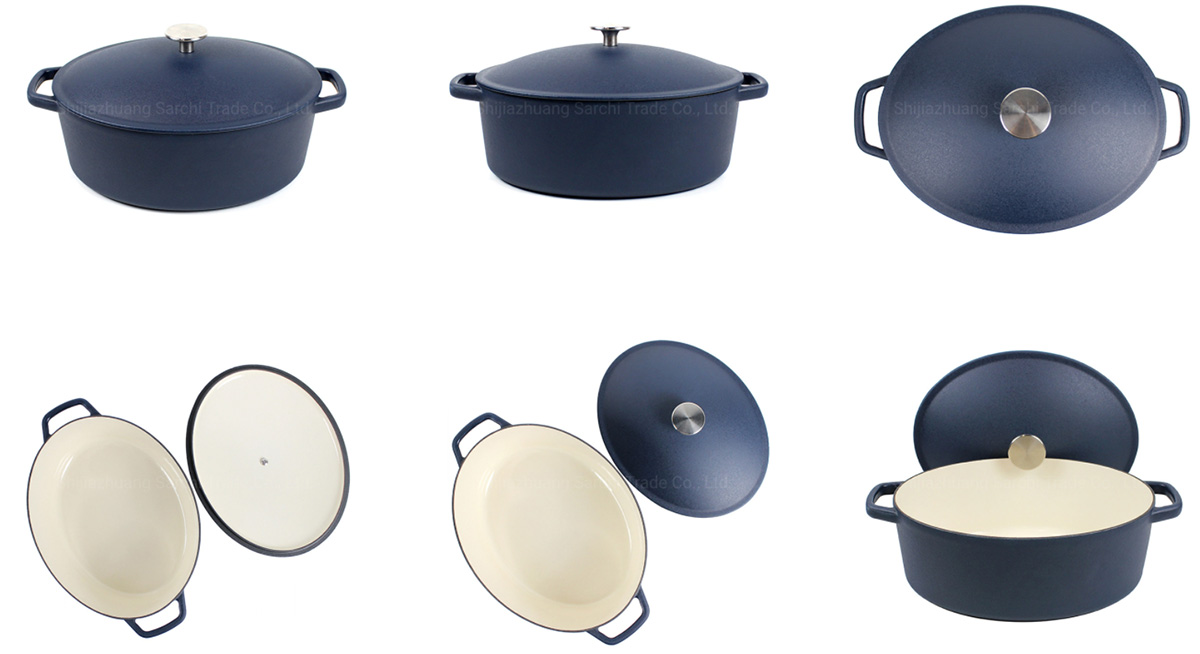 This Large Matte Blue Oval Dutch oven is suitable for various cooking methods, such as frying, stewing, roasting, simmering, and other daily cooking needs. Enamel ovens are covered with four layers of mirror glaze coating on the inside, which is strong, durable, and not easily peeled off. It is not easy to damage the pan whether it is heated at a high temperature or constantly tossed and is compatible with all stoves such as induction, oven, electric, gas, ceramic, and radiant. Can be placed directly into the oven, oven safe up to 500ºF. Heat quickly, heat evenly, good insulation properties. While warm enamel pot than the average pot slowly, after the warm-up is completed it can maintain a stable heat, and with a small fire will be able to sustain this state.
Product Introduction:

Heat preservation and uniform heating. The material of the soup pot is cast iron enamel material, which has the heat preservation performance and uniform heating performance of all cast iron pots. This performance makes you more comfortable when cooking.
Wide range of uses. This stock pot can cook almost all ingredients, and there is no problem with acidic and alkaline foods.
Compatible with all cooktops. The cast iron casserole is compatible with all stoves, Works on gas, induction, glass-ceramic & electric stovetop.
Serve directly. Beautiful appearance and heat preservation of food, if you put it on the table, it will be a magical effect. It will not only increase the beauty of eating but also enjoy the deliciousness.
Will not rust. Due to a layer of enamel coating on the pot body, this protects the pot well and will not rust.

About customized service:
We have design department, our designers can provide customized mold design and packaging design according to customer requirements. at the same time, we will also provide customized product LOGO design and packaging printing design.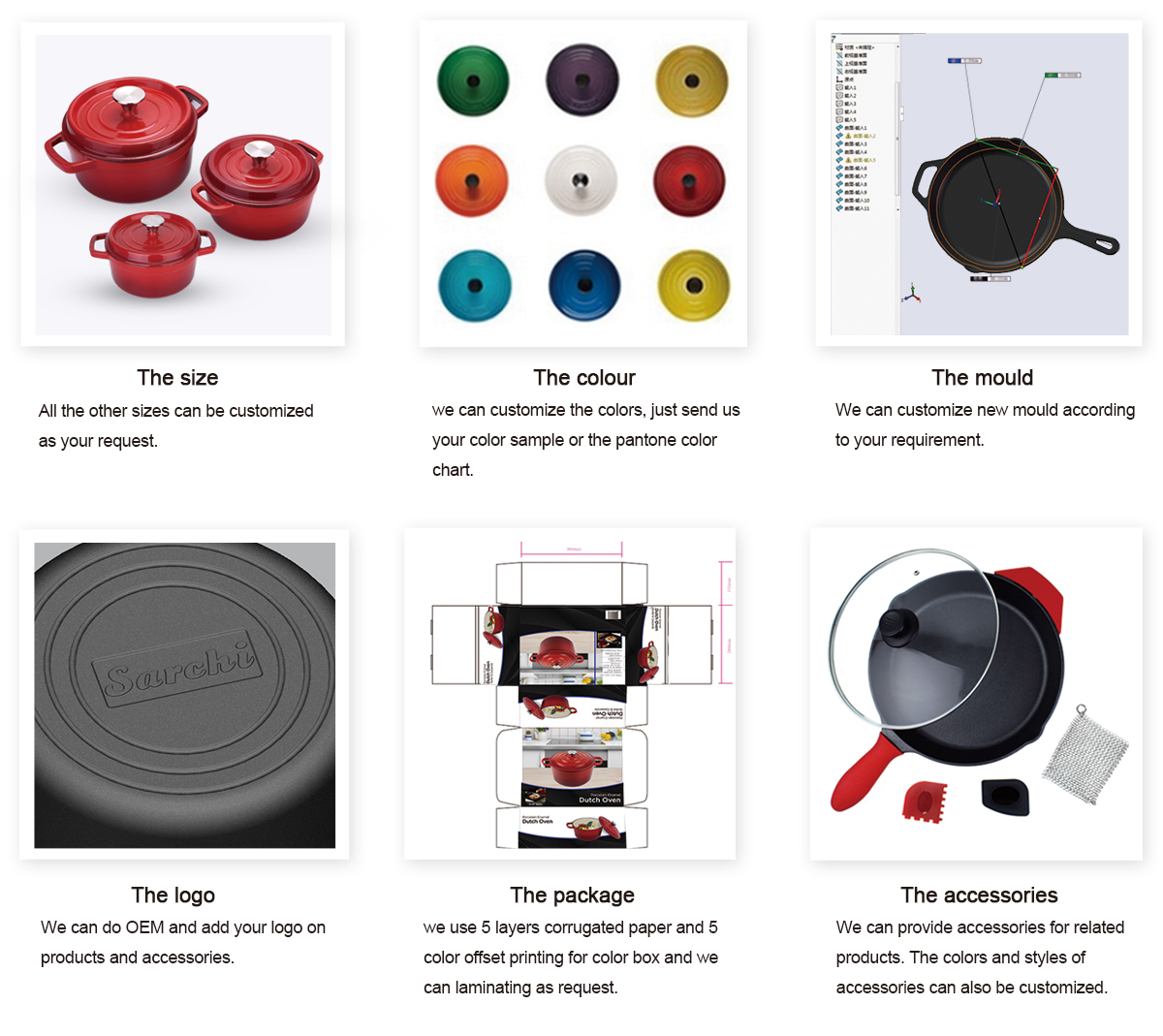 About customized color: