Sarchi Cookware was founded in 2013, located in Hebei province, China. We are specialized in cast iron cookware. Our products have been exported to more than 30 countries and regions. We have cooperated with at least 150 customers and supplied more than 100 brands. Strictly Quality Control and timely After Sale Service make more than 90% cusomters reorder products every year.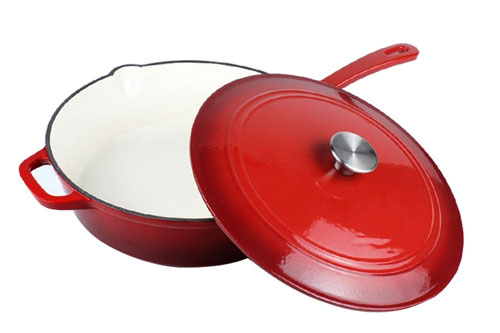 Cast iron body
Cast iron raw materials increase the iron in food, which is more easily absorbed by the human body. Enamel coating is fashionable and bright in color.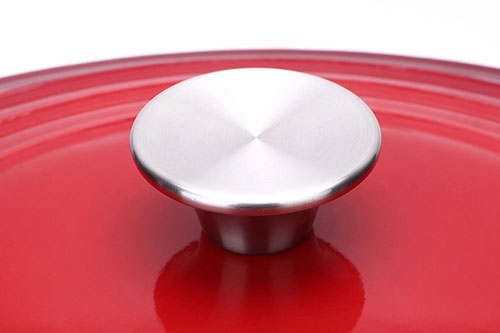 Stainless steel knob
The knob is made of stainless steel, hollow and solid can be choosen.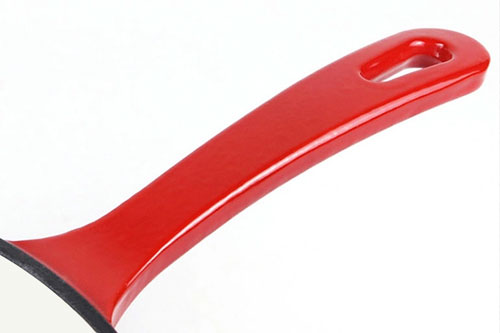 The handle
The long handle for a steady, secure hold; hole at the end of long handle for hanging storage.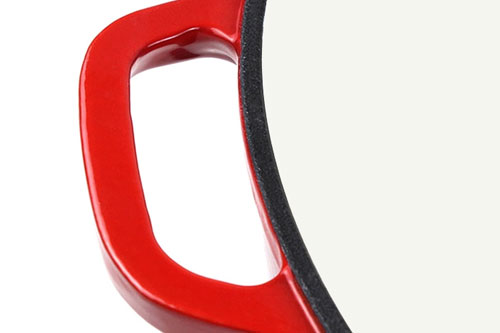 The help handle
Big loop handles and long handle cooperate with each other, for a steady, secure hold.