About this item:
Self-basting Lid
The self-basting ridge-lined lid directs heat & vapor onto food. Designed to catch steam as it rises in the pot & condense the steam back into water inside the lid.
Heat Safe Up To 500° F
The induction dutch oven is heat-safe even at high temperatures of up to 500°F. Features extra-wide round pot diameter for full family meals & integrated side carries handles.
Induction Ready
These enamel cast iron pots are compatible w/ all heating methods. Works on gas, induction, glass-ceramic & electric stovetop. It is stain-resistant and easy to clean. Enjoy traditional casserole cooking style with the whole family.
About Product Certificate
Our products can pass FDA, CA65, EU, LFGB, and other tests. If you want to view our other test certificates, please click the link.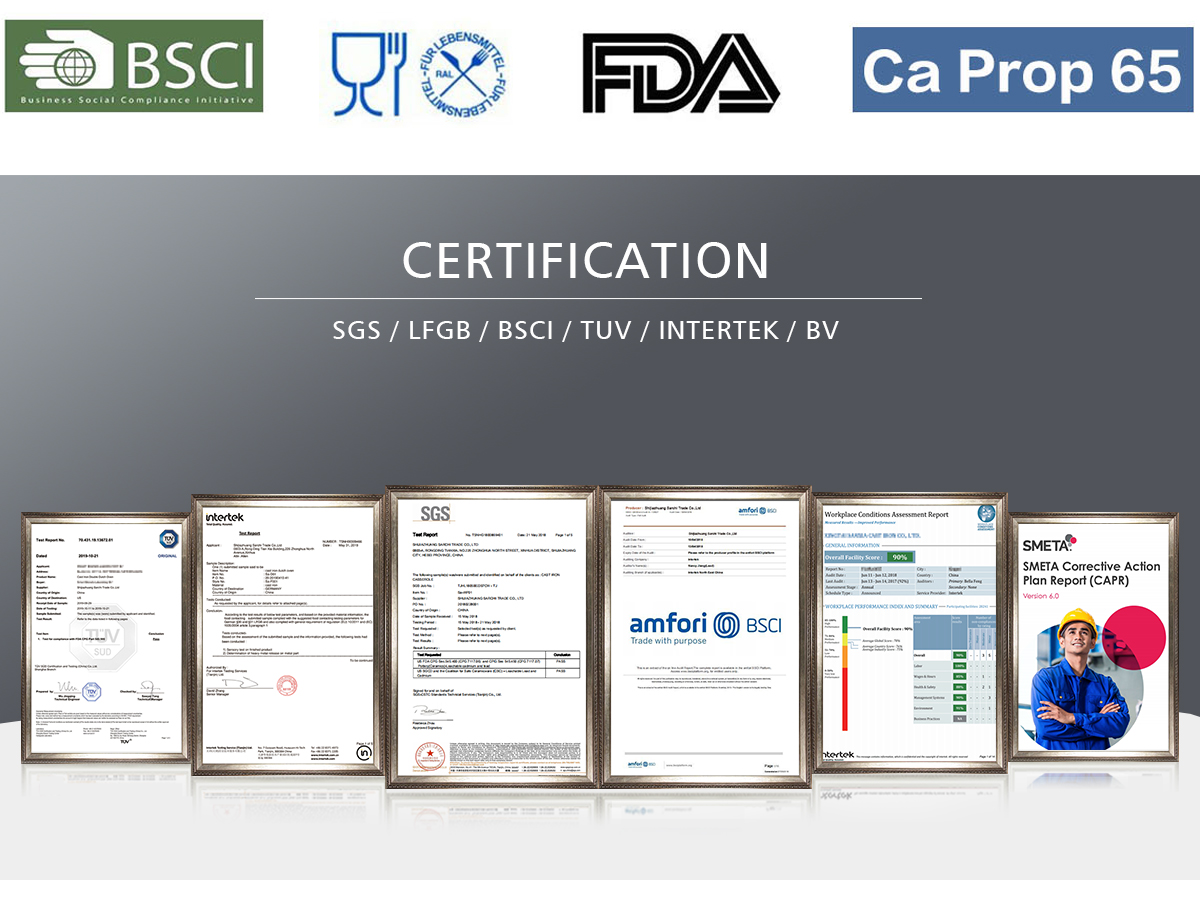 About Factory Strength
Regarding the production process, we will also strictly control, and each process will be supervised by our quality inspectors),if you want to know more about product process, please click here
If you are interested in this product, please do not hesitate to contact our professional sales staff, they will provide you with satisfactory service.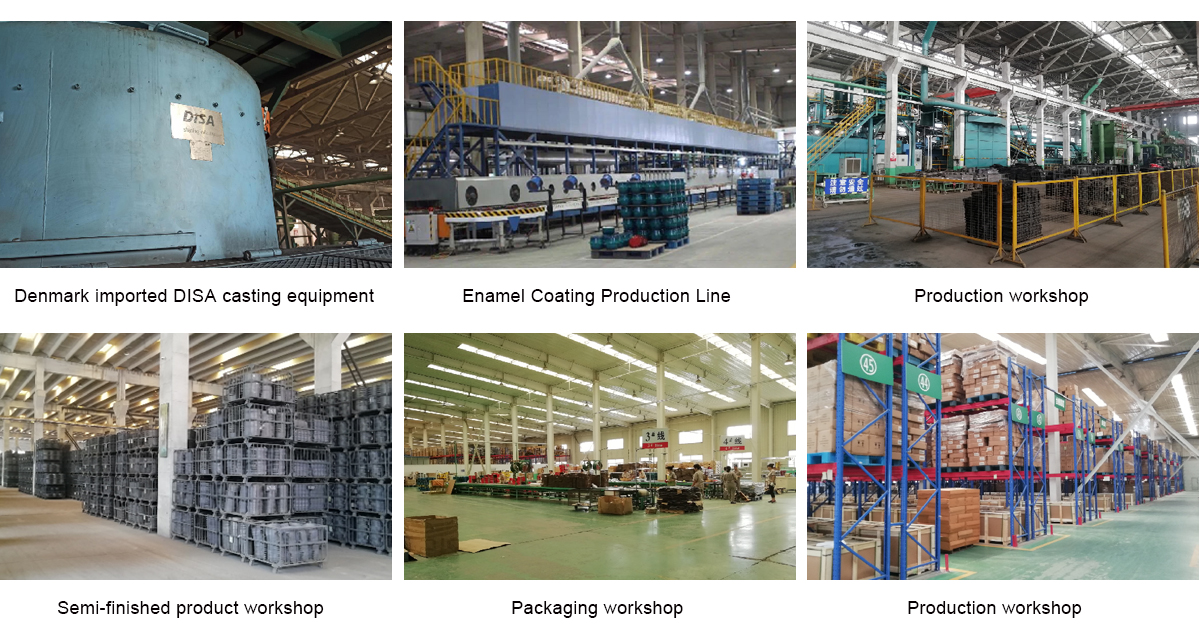 About Customized Service


We can provide you with the following customized services, if you need these services, please do not hesitate to contact us.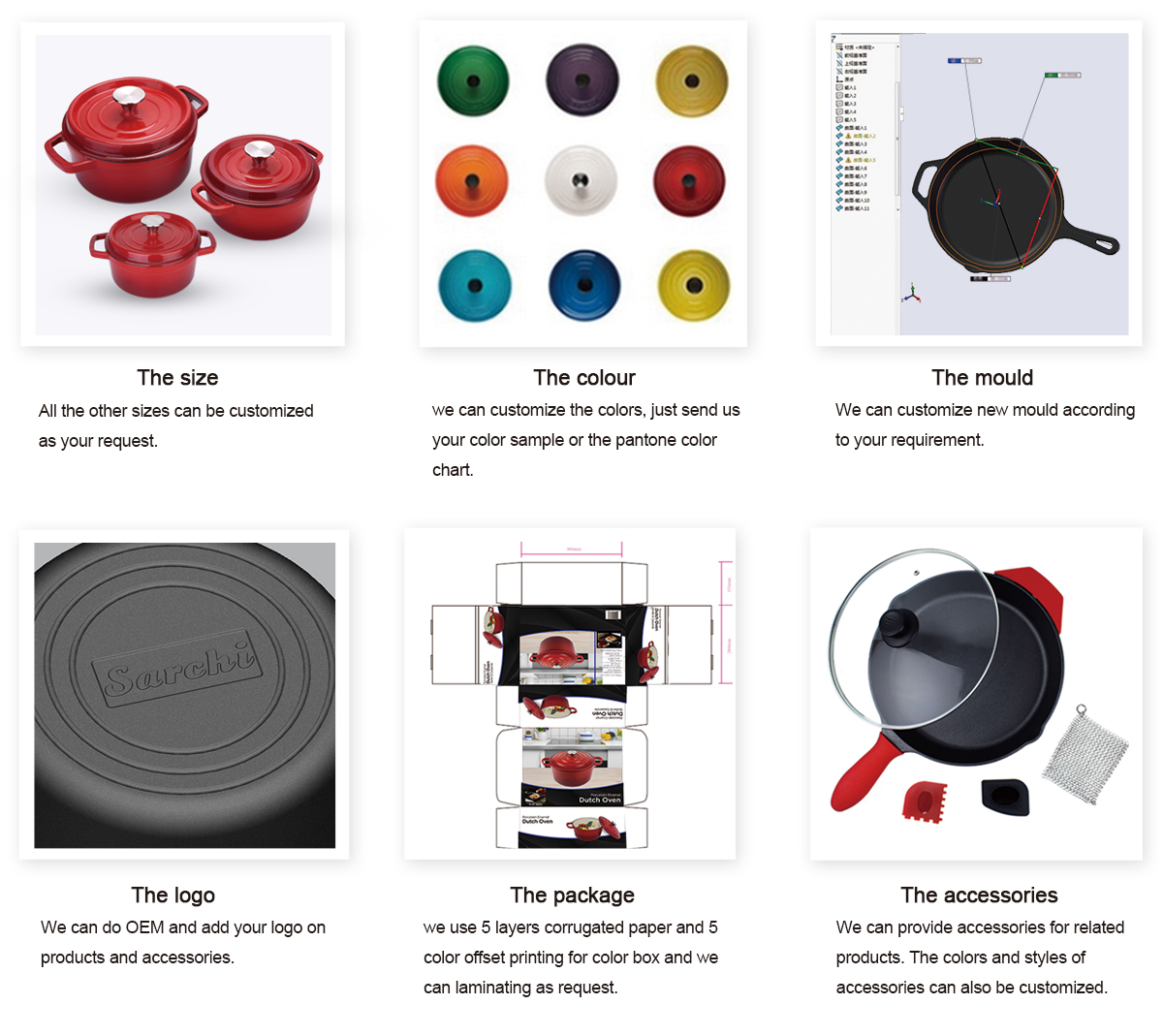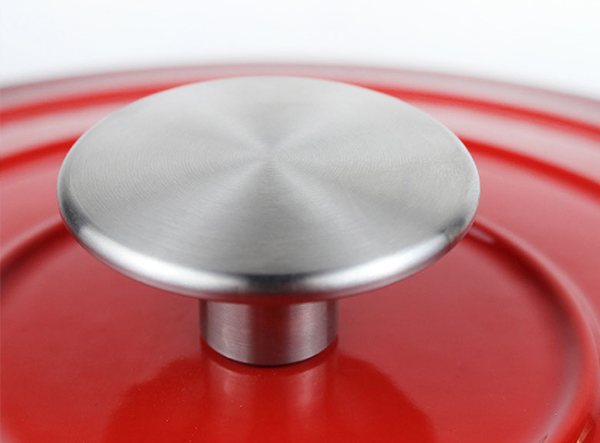 Stainless Steel Knob
The knob is made of stainless steel, hollow and solid can be chosen.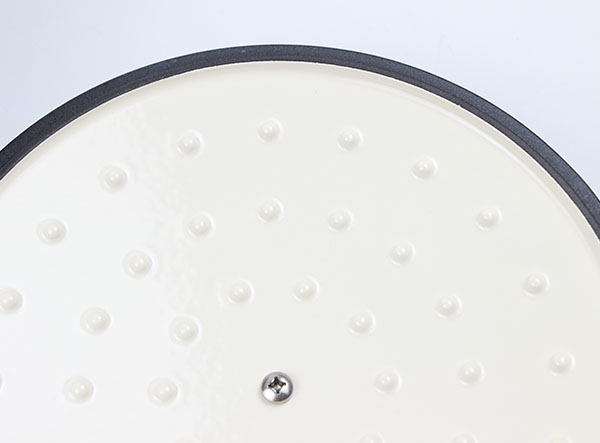 Self-basting Lid
This casserole has a drip lid function, makes the steam condense, the water vapor drips evenly, keeps the food's original taste, the taste is fresh and tender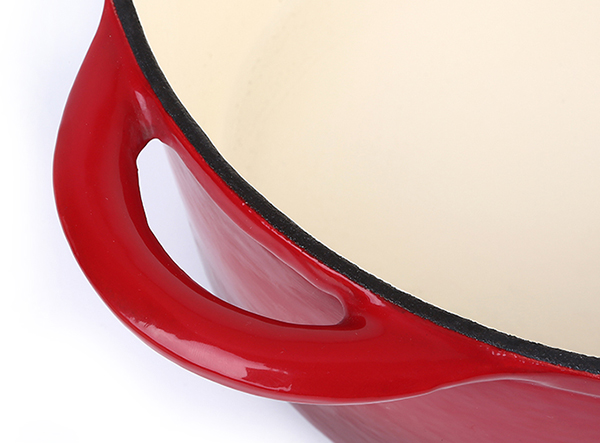 The Handle
Two loop handles make the grip feel more comfortable, it is durable and easy to operate.